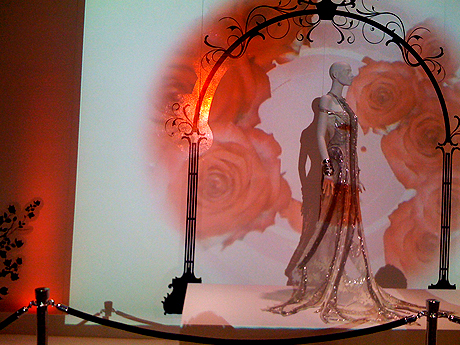 Denis Gagnon interprets Alice more info
I think I am around Luminato event #25? 2 more days to go. Looking forward to every minute of Saturday and Sunday's wrap up weekend!
Today's Itinerary:
"ART AS SAFE GROUND" @ AGO
"Deepa Mehta, Anna Porter, and Judith Thomson discuss the vital role of storytelling in society."
~ Luminato
"NATACHA ATLAS" @ Festival Stage
"One of the leading female voices in contemporary Arabic culture, this Anglo-Egyptian singer has collaborated with such stars as Sinead O'Connor, Sarah Brightman, and Nitin Sawhney in work that fuses electronic beats with North African and Arabic music." ~ Luminato
"MODERN TAKES ON OLD STORIES" @ AGO
"Join Tim Supple, Evie Christie, Michele Smith, Dean Gilmour and special guest Muhsin al-Musawi (Professor of Arabic Literature at Columbia University and one of the Arab world's leading literary critics) for a rich discussion on the art of adaptation and imbuing classic tales with new life and meaning." ~ Luminato
"LU XUN: Blossoms" @ Isabel Bader Theatre
"An inventive and witty adaptation of stories by the father of modern Chinese literature—and the first-ever Sino-Canadian theatrical co-production."~Luminato
"GEORGE SAWA & HAKIM" @ Festival Stage
"Luminato's celebration of contemporary Arabic music continues with a special focus on artists from Egypt." ~ Luminato
Somewhere in there I am hoping to get to see David Levine's HABIT @ OCAD. Philip Beesley's SARGASSO comes down today but yesterday I managed to go back again and bring along the big camera (iPhone snaps just don't cut it) and get some images.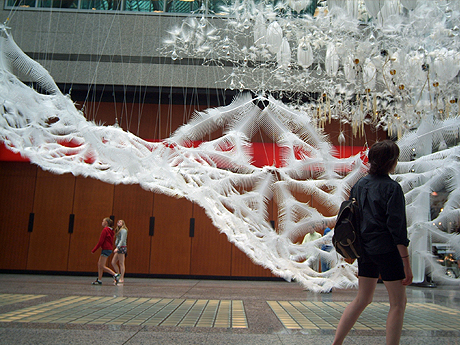 Philip Beesley's Sargasso enchanting the onlookers