Some of the collection.
I am a bit of a nutter when it comes to books and magazines. I try not to go anywhere near a book store when the cash flow is low. The pain is too intense. Candy I can say no to and I am willing to say bye-bye to a sizzling pair of heels. Chocolate I can pass on as well as cute boys (with chocolate) making a pass at me.
The hardest thing to leave behind is a good book.
Now a good book & a good man?
Grab me a seat thank-you very much, I am going to stay awhile. How can I pass that up?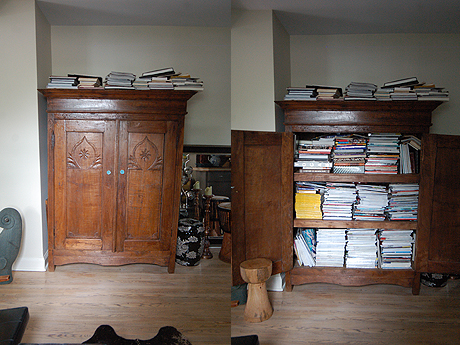 The rest of the collection.