…this post is for you.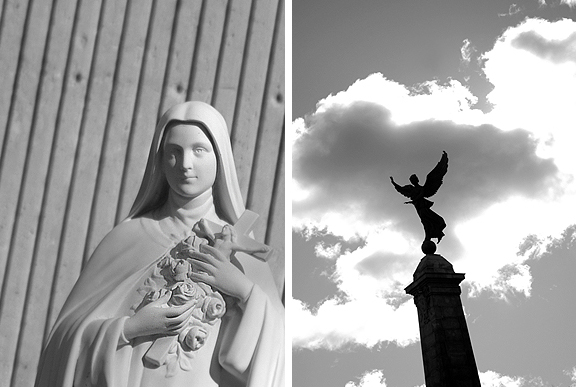 These photographs were taken at November 2009 at the Mount Royal Cemetery in Montreal. It was an exquisite, crisp, fall day – the perfect weather for wandering around in a graveyard and not getting freaked out. Even the spirits were in high spirits.
I loved how the headstones changed depending on which ethnic area you were meandering through. The Italians were dramatic, the English no nonsense. I ran out of time to further explore the Polish and Jewish areas – next visit.
Has anyone given any thought to what their headstone would look like? I had planned to have my ashes scattered but a collection of angels guarding me for eternity doesn't seem like such a bad idea right now.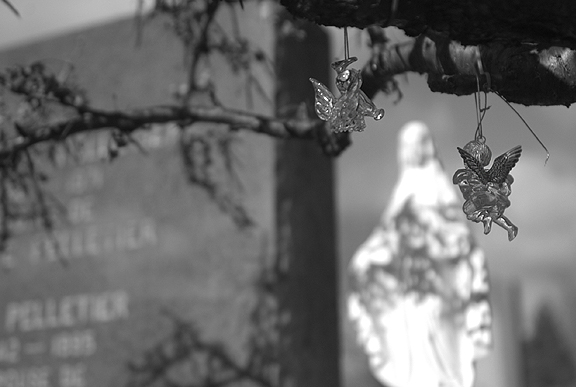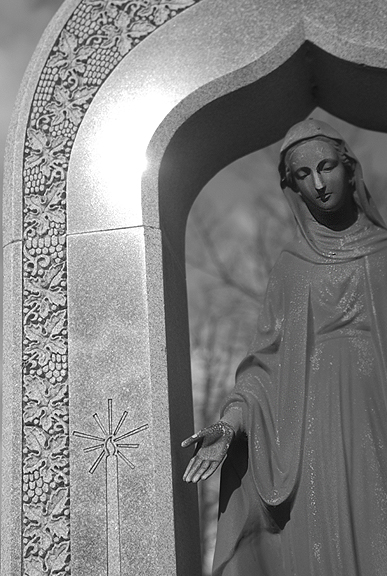 And for a little dark humour, I hope Signore Anthony F. didn't die back in 1977 of lung cancer. Ah, the 70s. It certainly was a different era and putting this picture on a headstone pretty much sums up what it was all about.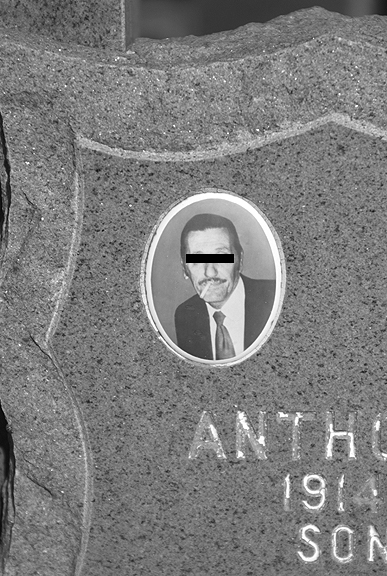 See more of my shots from Montreal – Le 'BRANDING' – C'ETAIT BEAU! (Examples of Great Design and Branding in Montreal) and GRAFFITI ON RUE SAINT-LAURENT.