This selection is dedicated to my 3 yr old niece who fortunately was ok with her auntie singing her to sleep with "The Sound of Music" soundtrack at the cottage. Each night as we snuggled she would ask for the "Draindrops (not a spelling mistake) kitten" song. I would have to sing "My Favourite Things" over and over and over again. "Raindrops on roses and whiskers on kittens, bright copper kettles and warm woolen mittens…" Here is the more mature, but equally beautiful version, by John Coltrane.
FYI – The TIFF is screening "The Sound of Music" this month, July 27! I'll plan on being there. Who doesn't like The Sound of Music?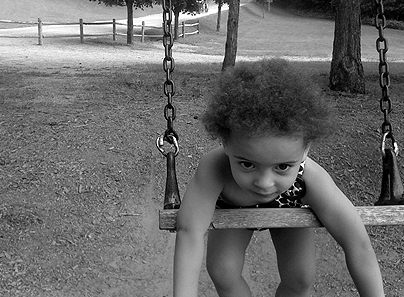 My niece, who is my favourite thing, doing her favourite thing.