Cédric Morisset speaking to Dutch Designer, Marcel Wanders, about Marcel's collaboration
with the famed French crystal manufacturer Baccarat.
OCAD along with the Consulate General of France is currently presenting a lecture series titled "New Forces in French Design". The lectures are open to the public and this past Thursday, September 15 the opening guest lecturer was French Design Consultant, Journalist and Curator, Cédric Morisset.
Cédric gave an interesting overview of the current trend towards embracing homegrown designers of furniture and 'objets' in France. He reports that currently, France is the fastest growing market for design in Europe. Cédric goes on to say that in the last ten years there has been a spirit of entrepreneurialism in the country that did not exist before and with this new desire to innovate, emerging French designers, along with the companies distributing their designs, are getting talked about on the international design circuit.
I had never critically thought about the fact that France is not really known for its innovations in furniture and product design. Perhaps because here we attach the tag "European Design" onto anything sexy hailing from Sweden, Germany, Italy, etc lumping it all into one sleek pile. Or the term is used as a descriptor for anything made on home turf that looks sexy enough to be imported.
-"It's European in Design."

-"Well then, it must be sexy and worth the fortune I am paying for it!".
And if it is sexy it must be French? C'est vrai, oui?
But as Cédric points out, France has been known historically for decoration not design. Hmm, so obvious when you think of the over-the-top-luxury French interior décor has showcased for centuries. And with regards to French fashion, don't we all want the haute couture houses that decorated Presidents wives and starlets world-wide to embellish our own bourgeois bodies? We associate "French" with unattainable luxury (Baccarat video above case-in-point) but in France, Cédric explains, with a rising "middle luxury market", there is now room for great design at a more attainable price even if it is beyond the average proletariat's pocket book.
Below is a list of some of the companies discussed in the lecture, along with some samples of their work.
MOUSTACHE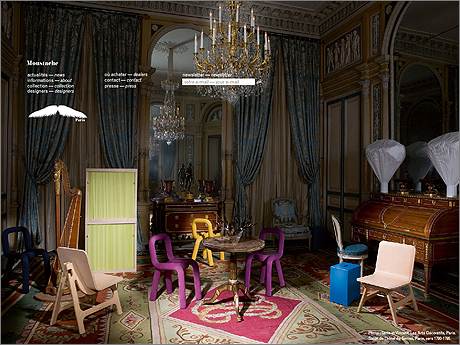 PETITE FRITURE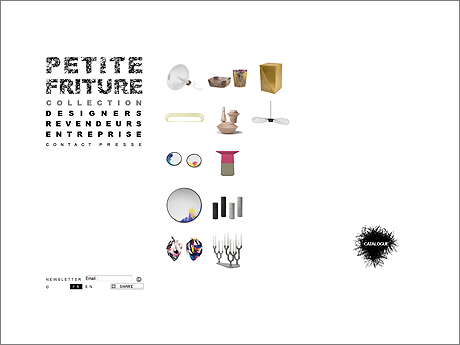 GOODBYE EDISON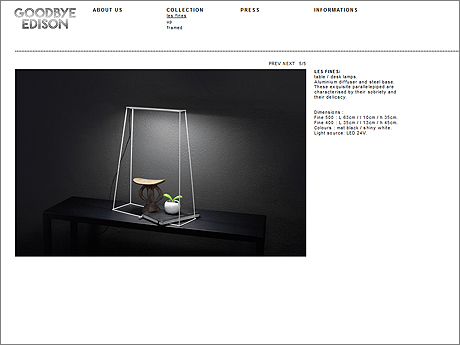 ARTUCE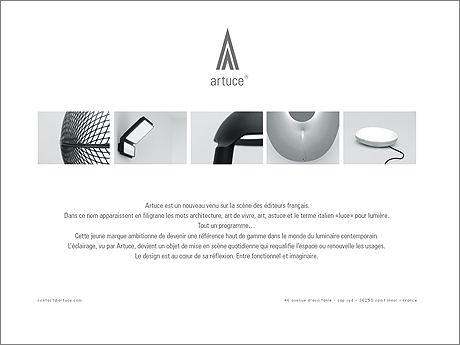 One of the yummiest and most sensual of the designs Cédric shared with us was this stool produced by YMER & MALTA. The design challenge was to create items with the density of marble that would be as light as a feather. Their innovation produced a line of beautiful products including my coveted marble stool shown below. I would like to sit my ass derrière down on that!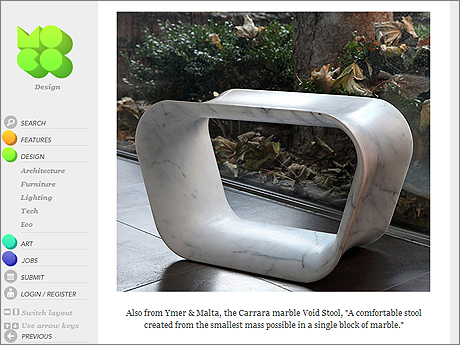 Cédric feels that there has been a change of mentality in France and the media has helped the progression of the French design movement along. Magazines such as the French edition of Architectural Digest and shows like Maison & Objet have given supportive platforms from which French designers are launching off of.
When asked what is distinctive about French design, Cédric's answers that it is the "serious humour". I think the images below are the perfect SPECIMEN to illustrate this point.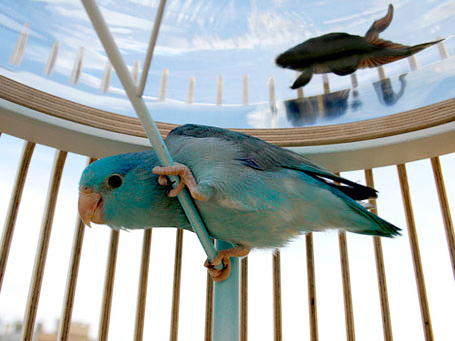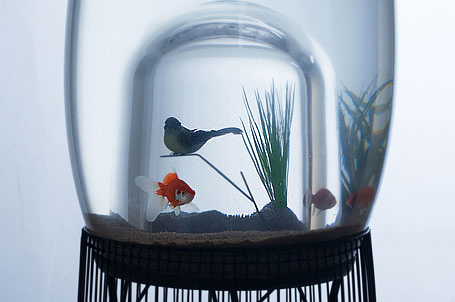 Images via DeMilked.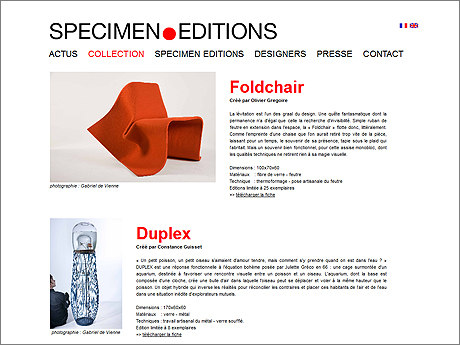 "NEW FORCES IN FRENCH DESIGN" continues this next week on Thursday, September 22 with Dominique Jakob and Brendan MacFarlane of JAKOB + MACFARLANE. More info on the event here. Information below from www.ocad.ca.
Jakob+MacFarlane is an architectural firm based in Paris, France. Its work explores digital technology both as a conceptual consideration and as a means of fabrication, using new materials as a possibility to create a more flexible, responsive and immediate environment.

Their main projects to date include the T House at la Garenne Colombes, Paris, France (1998), Restaurant Georges at the Pompidou Centre, Paris (2000), the reconstruction of the Theatre of Pont-Audemer, France (1999–2000), the Florence Loewy Books by Artists Bookshop in 2001, Maison H project in 2001, the Communication Center for Renault in 2004; the Maxime Gorki theatre in 2004, the Fondation Ricard 2007 and the Docks of Paris project, which includes a fashion and design center, and three buildings for the 100 Apartments project in Paris, in 2008.

Their current projects include the Docks of Lyon with two buildings in Lyon, the new Frac Architecture Exhibition Center in Orléans, a Dance and Music Conservatory in Noisy-le-Sec and the Swiss Cultural Center in Paris. Jakob+MacFarlane regularly participate in invited competitions and recently won first honourable mention of the International Taïpei Performing Arts Center Competition, Taiwan.

Jakob+MacFarlane are on tour in Canada as part of the Vis-à-vis architecture series sponsored by Azure Magazine, coordinated by the Embassy of France in Canada and the Institut français.
Listen some more to Cédric Morisset and view further examples of French design.