Inukshuks and the art of rock balancing at Humber Bridge, Toronto, October, 2010.
Insert below taken from NOW Magazine, Pisces Horoscope for week of September 15:
"My Pisces friend Rana Satori Stewart coined some new words that happen to be perfect for you to begin using and embodying. "Blissipline," she says, is "the commitment to experiencing a little or a lot of bliss every day; the practice of expanding one's capacity for bliss and being open to receive it in any moment." A "blissiplinarian" is "someone who enforces pleasure and invites opportunities for more pleasure," while a "blissciple" is a person who aspires to master the art of blissipline. I encourage you to be a blissciple, Pisces, because it will put you in sync with the effervescent invitations the cosmos has scheduled for you.

Homework: What are the main dreams you want to accomplish in each of the next three decades? Have fun brainstorming."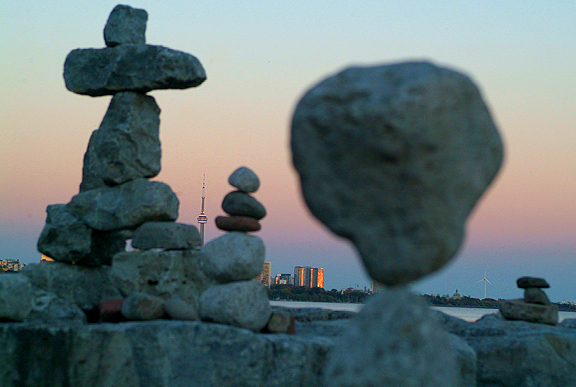 I love NOW Magazine's Weekly horoscopes that come complete with homework assignments. On the matter of bliss, although I do already consider myself a "blissiplinarian", there is always room for more of it in one's life. I think autumn in Ontario is the time of year when one has the best chances of not having to overturn too many rocks for moments where happiness exists in abundance.
On the most faultless of fall days last year I was breaking out from behind the computer to walk down the Toronto lakeshore boardwalk and explore past the Humber Bridge. What I came across blew my mind. Yes, I have driven up to Northern Ontario many times and seen the inukshuks dotting the 400 series highways but seeing what I saw that day was like entering into a new dimension. Everywhere, and I mean everywhere, was the most precariously balanced positioning of rocks. These were inukshuks from a alternate universe guiding the viewer past present perception. I had entered into the MATRIX MAN! And I did it minus any psychotropic sidekicks.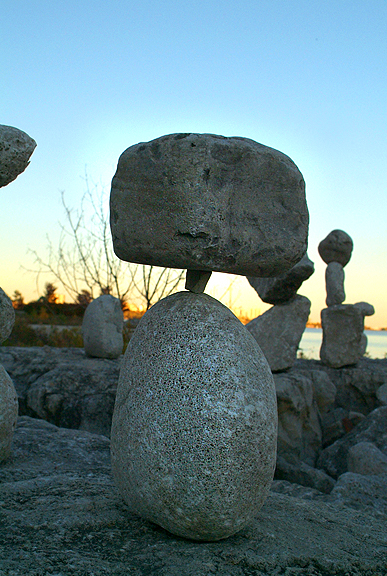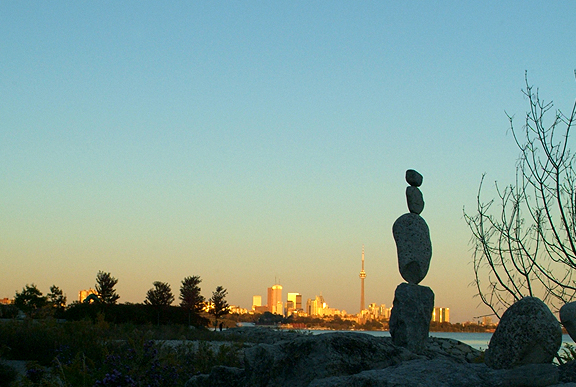 The artist(s?) of these amazing sculptures has been back to that same spot and you can see some more images from another time when I was blazing a trail to bliss and found it here.
XOXOXO to the creator(s). You gave me not one but two blissful days when I needed it bad!
This is how that day ended. What can be more beautiful?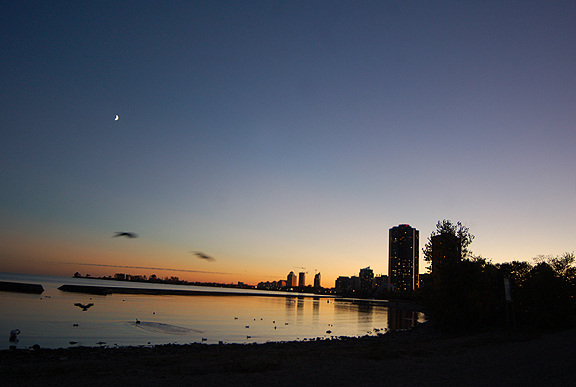 …& for the accompanying soundtrack…The Verve "Chic Dub".