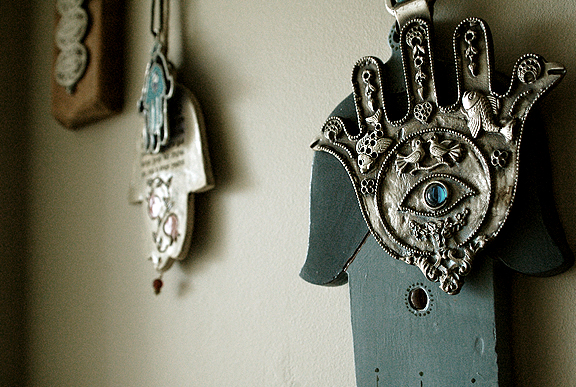 Hamsa, Khamsah, Hand of Myriam as well as the Hand of Fatima.
Regardless of her name her hand joins three religions in the symbolic quest to push away the evil eye and attract luck. I lost my Moroccan 'Hand of Fatima' and was thinking the other day I need to get me one when I saw one on the neck of some hairdresser and then on twitter by a jewellery designer, Ayala Raiter.
Images below from studio of artist Nava Waxman.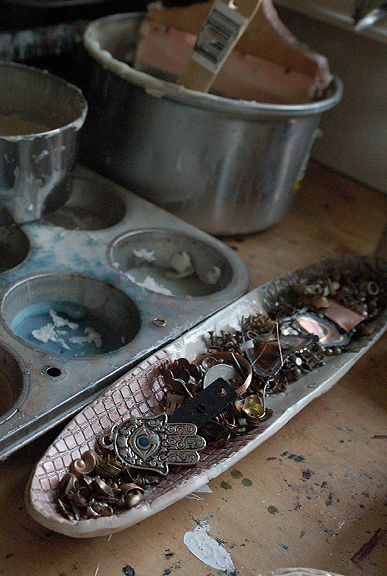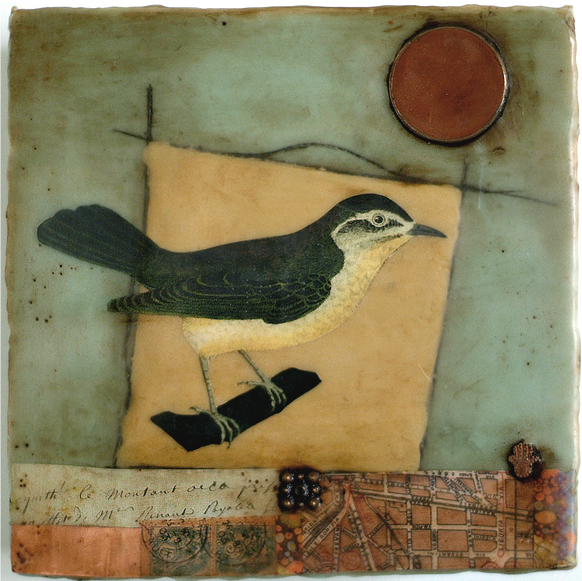 Images of an encaustic piece by Nava Waxman along with wood busts from a Nairobi market and
a vintage kimono. Hand of Fatima incorporated into the encaustic piece lower right corner.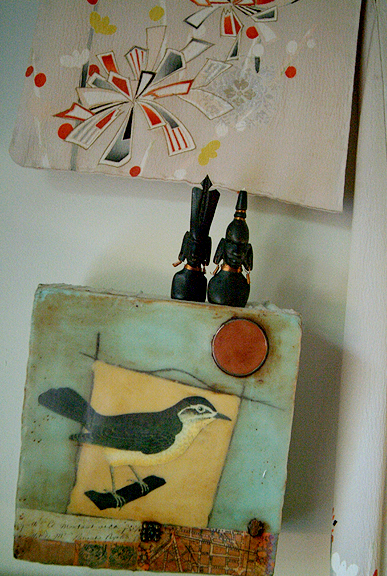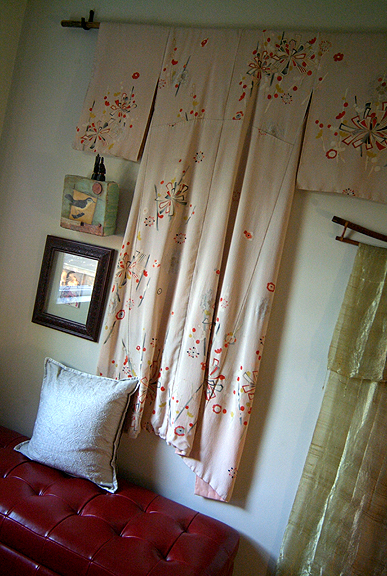 See more of Nava's exquisite encaustic collages.
See More of Ayala's mystical jewellery.