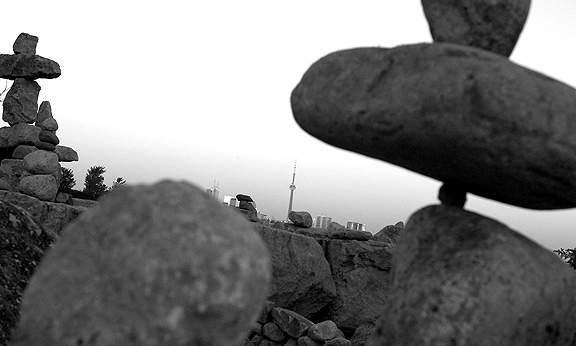 The CN Tower, Toronto as seen from beyond Humber Bridge. Photo by Leah Snyder.
Yesterday I attended the first of what promises to be a great lecture series presented by Urban Strategies Inc. and hosted by University of Toronto's School of Public Policy & Governance.
The speaker was the lovely and thoughtful Ricky Burdett, Professor of Urban Studies at the London School of Economics who spoke around the subject of his book "Living in the Endless City: The Urban Age Project".
Ricky threw this stat out at the start of his talk – at the time of his great-grandfather (incidentally the Mayor of Rome) the world was only 10% urbanized. Now 53% of the earth's population lives in cities and we are running a fast pace to soon going over the 75% mark.
So this 'trend towards urbanization' is here to stay. Living in a city is now the defining reality of more than half the world's inhabitants.
And as cities continue to stretch their limits, looking at the theoretical spaces in-between the practices of politics, economics, architecture, design and urban planning is essential. That is where the building blocks for creating a new urban model are formed.
And the critique of what a city needs to be for its inhabitants doesn't just end there. How does the design of the physical place impact the emotional head space of its people?
It was refreshing to hear Ricky's case study of the London 2012 Olympics and that careful consideration was not only given to the people who would be coming into London for the Olympics but more importantly consideration was given to the community who already lives there and will be staying on long past the glory of the Games.
Although his description was thorough it left me wanting more. I had seriously considered Urban Planning in university for, like Ricky, I have a passion for the interplay between citizens and the structures surrounding them. I want to live in a city that affords me a safe, clean, culturally dimensional and visually beautiful life and so this lecture series got my attention. Ricky's relating of the planning going into the London Olympics made me hopeful that this is achievable.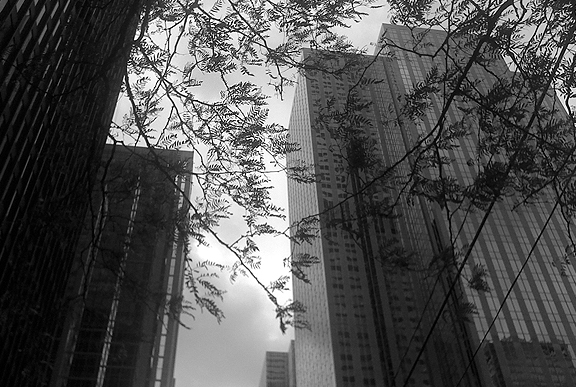 King Street West, Toronto. Photo by Leah Snyder.
I have not had a chance to read either of Ricky's books, "The Endless City" & "Living in the Endless City" but his presentation included photographs, charts, and illustrations from them so they are getting added to my Amazon wishlist!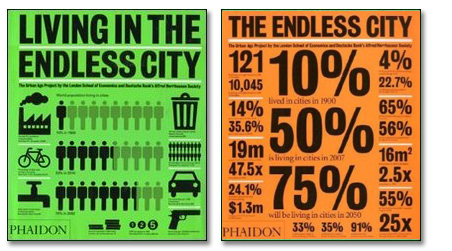 Want to know more about what's up architecturally in Toronto? "Living Up to It: Tall Buildings, Inviting Change in Downtown Toronto produced by Leslieville Productions in cooperation with Urban Strategies Inc. and City Planning Division which provides an overview of the Tall Buildings Downtown Project and Consultant's Study." (sited from www.toronto.ca)

Join BIG CITY BIG IDEAS on Facebook
Register on EventBrite for the rest of the BIG CITY BIG IDEAS Lecture Series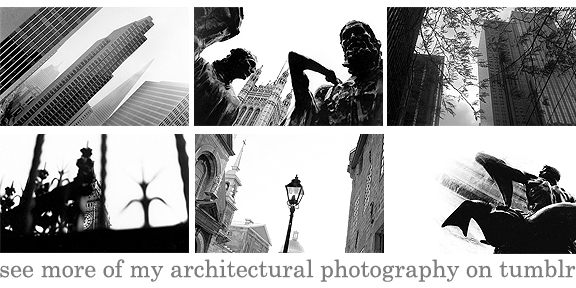 Visit leahsnyder.tumblr.com