TORONTO'S ART, CULTURE AND DESIGN EVENTS – Taking advantage of the scene!
It's a rather dopey habit but as each new year approaches I make up a little ditty for the year that will follow. New-Agey-Affirmation-Isms to provoke some change as I roll the dice on a new life.
2008 – It's going to be GREAT!
2009 – It's your time to SHINE!
2010 – Missed making one for that year & what followed was a disaster…
2011 – It's going to be HEAVEN!
Well heaven it wasn't. Not for me and not for a lot of people I know. It was difficult, transitional, and energetically edgy as we were all precariously balanced between the old era and a new epoch of change or chaos, depending on your interpretation of the Mayan madness of 2012.
I was flipping happy to usher 2011 out. Good riddance. Be gone. As I heard one person say, "Goodbye Two Thousand and Eleven. Don't let the door hit you on the way out!" 2011 was like a bad lover. Smelling so sweet at the start but by the end stinking like burned out cigarettes stuffed into a beer bottle. The stench of left over party odours. Funky.
But even bad lovers give moments of amusement, even brilliant moments of ecstasy and 2011 was no exception to that rule.
I live in a city where opportunity abounds to find regular doses of inspiration to push away the pain. And the doses I popped were powerful and the cultural meds (along with my 40 Day Hot Yoga challenge) definitely helped me get through the nasty patches.
1. DR. FRANCIS BROUN'S LECTURE SERIES @ THE WOMEN'S ART ASSOCIATION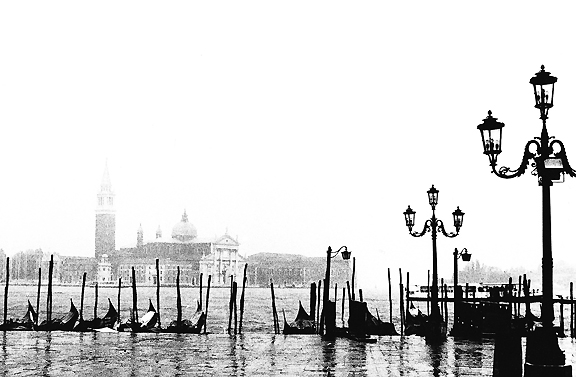 San Marco's Square, Venice, Italy. Photo by >Leah Snyder. 
In an effort to revisit my art history and make the last 500 yrs since the Renaissance less of the mystery it was becoming as the time stretches out between my schooling, I started taking Francis' classes. Dr. Broun takes the piss out of art history. His cheeky comments about the likes of Botticelli, Donatello and Ghiberti as well as the citizens of Venice, Rome and Florence before, during and after the era of Savonarola's morality campaigns are the comic fuel on frosty winter nights that require a bonfire of the vanities to bring some warmth.
More on Dr. Francis Broun's Art History Courses…

Dr. Francis Broun. Image from the The Women's Art Association of Canada.
2. ANNIE COHEN-SOLAL @ THE AGO

Gallerist Leo Castelli. Image from Art Knowledge News.
As a lead up to the AGO's Abstract Expressionist show, Annie visited to give a talk about her latest explorative endeavor – the life of gallerist Leo Castelli. Her book, Leo and His Circle: The Life of Leo Castelli, meticulously lays out the entire life of one of the most important players in American Art during the last half of the 20thCentury.
Annie's biography of this fascinating man is a good solid winter read that paints the context to the New York art scene after the 2nd World War. What I enjoyed most at her talk was her own anecdotes of her initial introduction to Leo (while Cultural Counselor at the French Embassy in DC) then continuing friendship. Without doubt she was the perfect individual to honour Leo's life in print and keep his spirit alive. And lucky me, just after the event I got the book as a b-day pressie!
More on the book "Leo and His Circle"…


Annie Cohen-Solal and Leo Castelli. Image from Art Net.
3. FLAMENCO LESSONS @ RITMO FLAMENCO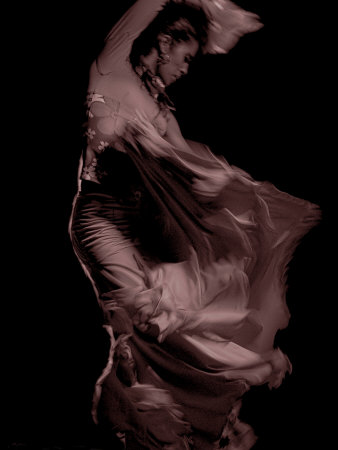 Another great birthday present! Under the tutelage of the talented Valerie Scannura I finally got to the chance to stomp my feet and look intense. Twisting my hands into arabesques that broke into palmas I clapped my 40th year in with passion! Anyone wondering what I want for my birthday this year? More of Valerie!
More on Ritmo Flamenco Classes…

Roger and Valerie Scannura of Ritmo Flamenco. Image from Just Strings Music Festival.

4. EL ANATSUI @ THE ROM

El Anatsui and The Royal Ontario Museum. Image from The Globe and Mail.

I lost count of how many times I visited this show! A retrospective of an important 21st century artist, I have to say I enjoyed this show more than the >Terracotta Warriors as El Anatsui is alive and kicking. The meaning of his work is not trapped in stone. Which I guess is the whole idea behind the ROM's Institute for Contemporary Culture whose mandate is to flesh out what is important in today's culture while still creating a link to the past heritages.
I adore the ICC and you can read more of my praise for the Institute for Contemporary Culture's programming on my post about their past exhibition, Bollywood Cinema Showcards.
More info on ROM's El Anatsui Show…

El Anatsui's Show at the ROM. Image from The ROM Blog.
5. TONY ALLEN @ THE PHOENIX CONCERT HALL

Tony Allen at the Phoenix Concert Hall. Image from Small World Music.

Tony Allen is one of Afrobeat's greats. I got in last minute and the only thing that dampened the event was my own insane choice to wear 4 inch heels when I knew there would be the obligatory 2 hr wait for the main act. But to complain seemed rather spoiled when Tony, who is 72, performed with energy to spare. Days later I was distraught though at missing Femi Kuti at the Opera House.
The Tony Allen event introduced me to a wonderful Toronto gem, Small World Music. If you are into Worldbeat music and are curious about talented acts from around the Globe get on their mailing list!!!
More info on Small World Music Events…
Stumped for a rhyme for twelve I just couldn't come up with the tag line for this year but I will credit a friend for coming up with this -
2012 – It's time to delve!
Might work for her but after the failure of 2008 to be great and the let down of 2011 that was not really heaven I am tired of digging deep to pitch out psychic junk. 2011 was the start of living a more buoyant life full of remarkable people so I am going to keep doing more of
the same for 2012 – float towards the light away from the dark corners in my mind!
More bright moments of 2011 to continue on tomorrow…
For now, nightie night.
Don't let Toronto's bedbugs bite.
L.