Toronto's Art, Culture and Design Events – taking advantage of the scene
And continuing on with the good stuff…
NOVEL IDEAS @ MARS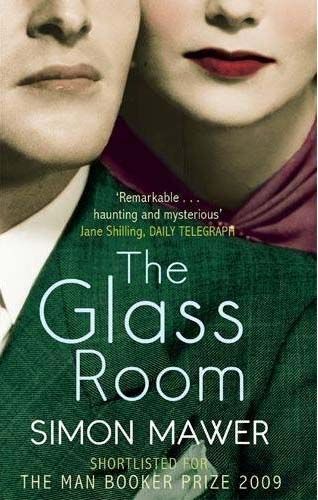 The Glass Room by Simon Mawer.
Image from MaRS it is that constantly expanding structure on the South East corner of College and University. A think tank and hub for entrepreneurs, technology and social innovation, MaRS also offers something for those who are not thinking about VCs, market analysis and exit strategies.
Tina Urman, an educator at U of T, has a great book club, NOVEL IDEAS, where she focuses on the recent best selling fiction. Unfortunately I missed out on all but one – The Glass Room by Simon Mawer. The book is an account of a fictional couple living in Czechoslovakia in the years leading up the Second World War.
The husband is a secular Jew, the wife an agnostic Christian but in their cosmopolitan social circle their marriage of dissimilar religious histories creates no scandal and in their world the threat of Nazism is barely a shadow. They are wealthy, modern and supporters of the arts. In their desire to be avant-garde they commission an architect to build a house for them that offers rooms exposed to the outside; clear floor to ceiling glass rather than heavy baroque stone facades allow in the light but in the end offer no protection from the darkness that seeps in when the Nazis invade Czechoslovakia.
The house becomes another character in this novel but it is the only character in the book that is not fictional. The house was designed by architect Ludwig Mies van der Rohe as a commission by a Jewish family prior to World War II and is now referred to as the The Tugendhat House.
The author's descriptions of the structure demonstrate deep understanding of the paradigm shift that was occurring in Europe at this time and how architecture was a bold metaphor of this.
FYI – The Glass Room is a great companion book to Annie Cohen-Solal's Leo and His Circle.
More info on NOVEL IDEAS at MaRS…

The Tugendhat House by Mies van der Rohe, Czech Republic.
Image from the New York Times.
DOORS OPEN @ EVERYWHERE IN TORONTO


Inside Mies van der Rohe's Toronto Dominion Centre, Toronto.
Image from BlogTO.
And speaking of Mies…
…I missed van der Rohe's Toronto Dominion Centre Tour on the DOORS OPEN circuit! 2x!
As a photographer I will fully confess to having a voyeuristic bent. And peeking into places gives me a wicked little thrill. DOORS OPEN TORONTO allows the public to a legitimate peek. Stantec's recent transition to 401 Wellington (formerly McGregor Socks) is a fantastic space. If you are interested in how to retrofit and renovate a warehouse to successfully create a humane corporate environment then don't miss the 2012 tour!
Toronto architect David Peterson's condo at 55 Ritchie Avenue offered an engaging tour relevant to the rethinking of good condo design. The building was informed not only by his education in the Netherlands, but also his Caribbean background and Canadian upbringing. David makes it all work! The cherry on top was the tour of Dentist / Curator (how often can one put those 2 titles to together!) Kenneth Montague's condo (two stories, roof top terrace and sauna, hello!). For me was like being lost in a candy store with a whole lot of well designed, sweet stuff!
As I didn't drag my pro camera along for the walks Saturday and Sunday I defer to BlogTO's collection for great shots of some of the buildings on display –  DOORS OPEN 2011 BlogTO photographs.
More on DOORS OPEN TORONTO…


Kenneth Montague's (Wedge Curatorial) condo at the 55 Ritchie Condo
complex by architect David Peterson. Image from Design Lines. 
HANAN AL-SHAYKH @ LUMINATO
Hanan is a writer whose stories can be hard to swallow. Her narratives though are necessary ones and her courage has earned her the position of the definitive female writer of what is often referred to as the 'Arab world'. Her beautiful spirit and soft, accessible demeanor conceal the bold tigress underneath.
We had occasion to meet on the second night of the LUMINATO's performance of 1001 Nights. Hanan was asked by Tim Supple (director of Luminato's commissioned adaptation of Shakespeare's Midsummer Night's Dream) to adapt the original stories of 1001 Nights creating a play in two parts. Each part was  performed on separate evenings with new tales interweaving with the previous night's. An incredible feat!
While in Toronto for 1001 Nights, Hanan also gave a talk at TIFF on her books. At a time when Arab and Muslim women have to continually bump up against the relief of what the west has molded as their definitive casting I felt that the Hanan's talk offered a complex counterpoint to the simplification of what an Arab woman is understood to be.
For books by Hanan I check out my Amazon Shop.
More on HANAN AL-SHAYKH…

Authour Hanan Al-Shaykh. Image from Arab Lit.

CONFLUENCE @ LUMINATO


Akram Khan and Nitin Sawhney performing Confluence. Image from The Star.
Actually the entire ten days of Toronto's amazing Arts festival – LUMINATO – was one incredible highlight in my year! There were cerebral, breezy, lovely, dramatic, edgy moments as well as moments of pure ecstasy. World-renowned choreographer / dancer Akram Khan and producer / composer / musician Nitin Sawhney's CONFLUENCE was out of this world. My skin was popping with goose pimples the entire time as I adore Nitin's music and having a love of mystical forms of dance this performance was transcendent and left me with little words to define the emotion.
More on Choreographer / Dancer Akram Khan…
More on Producer / Composer / Musician Nitin Sawhney…

Confluence with Akram Khan and Niitin Sawhney from yeastculture on Vimeo.
BIG CITY BIG IDEAS @ U of T & NEW FORCES IN FRENCH DESIGN @ OCAD U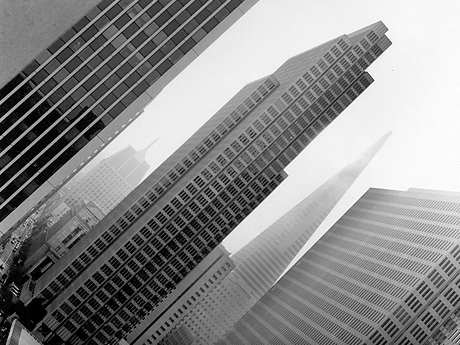 San Francisco Skyline. Photo by Leah Snyder.
I am lumping both of these lecture series together because in a serendipitous way their timing perfectly overlapped and giving me great synergy and even better concepts to revisit and research in 2012.
For Toronto's Urban Strategies Inc, Big Cities Big Ideas was their 25th anniversary celebration. Their PR people said a party would be passé so why not a lecture series open to the public instead? What a great idea as we all became an informed part of their celebration and instead of only one night of festivities it extended the entire fall!
New Forces in French Design was a collaborative effort between OCAD U, AZURE Magazine and the Consulat Général de France. The 3 lecture series featured design journalist Cédric Morisset, architect Brendan MacFarlane of Jakob + MacFarlane and architect / artist / designer / provocateur Didier Faustino.
This series exposed me to current design and architecture in France that I had no idea about and I was thrilled to experience it from the view point of its creators and innovators.
More info on NEW FORCES IN FRENCH DESIGN…
FYI – IDS jams on the New Forces in French Design riff on Friday during their Trade Talks on opening day of the Show.

"Forward thinking Parisian designer, Matali Crasset is recognized internationally for her transformative concepts that push the boundaries of contemporary design."

Find out more  about Matali  Crasset and the event on IDS…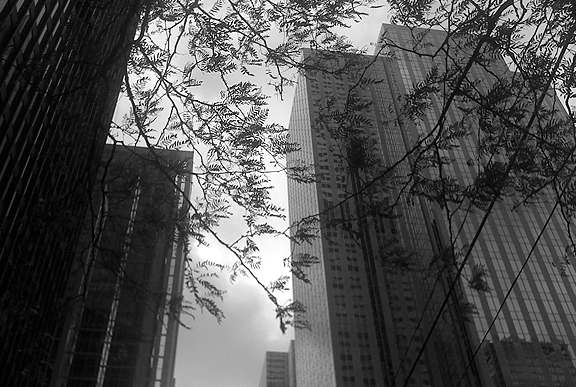 The Financial District, King Street, Toronto. Photo by Leah Snyder.
THE SOUND OF MUSIC SING-A-LONG @ TIFF

And the final highlight, just as 2011 was wrapping up, was The Sound of Music sing-a-long at TIFF. Audience participation! And I sang the whole way through! Yes, here you have it I am a sucker for musical mush by Rodgers & Hammerstein. Captain Von Trapp was my first crush and I fancied someday someone would sing to me in a gazebo about his miserable-childhood-but-he-must-have-done-something-good-because he found MOI!
It's mozzarella all the way, loaded with sweet cheesy moments but it starts the new year off right as the moral of the story: DREAM THE IMPOSSIBLE DREAM.
And when 2012 brings its first predicament ask yourself:
"WHAT WOULD MARIA DO?"