Re-colonizing-Reframing Africa from Images Festival on Vimeo.
Covering everything from Reframing Africa to Sonic Youth.
Toronto's second oldest film festival, IMAGES FESTIVAL is also the "the largest festival in North America for experimental and independent moving image culture" (sited from www.imagesfestival.com )
This year marks IMAGES FESTIVAL's 25th year. The Festival runs from April 12 – 21 but you can get a temporary fix this coming Wednesday February 29 with the upcoming screening of the Sonic Youth Doc Sleeping Nights Awake at The Garrison. More info on Sleeping Nights Awake Screening here.
Last year I made it to one of the two nights of the Reframing Africa Series that included screenings, panel discussions and a Q & A with filmmaker and curator Jean-Marie Teno at the Gladstone.
Timely, when positioned along with the ROM's programming for the El Anatsui Exhibit and TIFF's Ousmane Sembène retrospective, 2011 was the year Toronto started to allow its audience to re-position the question of "What is Africa?" offering some beautiful, complex and dimensional narratives.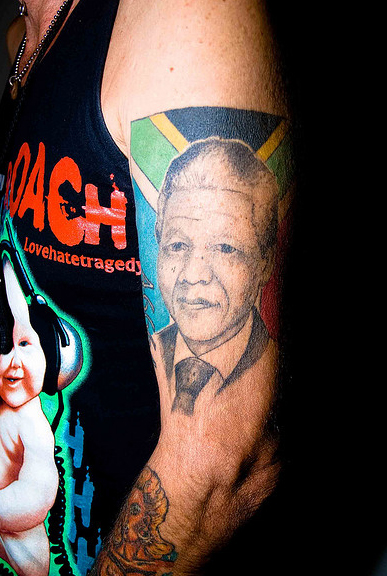 Reframing Africa. Photo by Scott P. Smith.