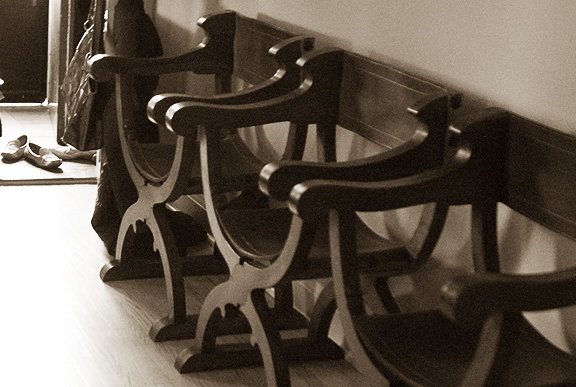 My beautiful Dantesca Chairs. Photo by Leah Snyder.
Where I sit on Canadian furniture design.
Like most women I know, I have a deeply satisfying shoe fetish. But stronger than my desire for killer heels is my desire for a sexy chair. I am always hot for something with a strong back and a sturdy pair of legs.
Give me a therapist and a chaise longue upon which to comfortably lie (preferably Le Corbusier's LC4) and I will intensely describe how my love affair with the chair began.
And since I am sharing, I have noticed that when it comes to where I place my derrière I crush on Canadians.

BROTHERS DRESSLER
I have dreamed about having the The Brothers Dressler sensual Slab D-Chair as companion to my collection of Spanish Dantesca chairs (top image) but then I saw the Brother's manly felt upholstered chaise longue at last year's IDS. This year's stunning surprise was their 'lawn chair'. My body got warm and tingly all over thinking about sitting under an August sun with a great beer, a good book and a beautiful view of Georgian Bay. These chairs – I want them all! They are the perfect threesome.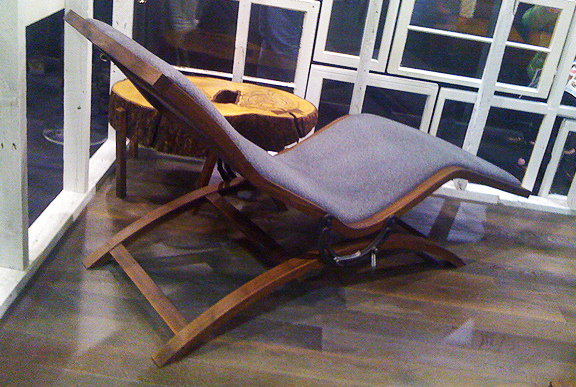 |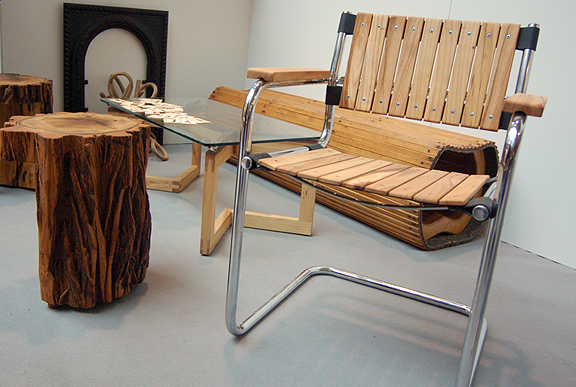 CHRISTOPHER SOLAR
Christopher Solar's Plantation Chair Redux made my heart skip a beat.  When the crowds parted at IDS 2012 and my eyes met with it resting marvelously before me it was a "HELLO LOVER!" moment.

SHAWN PLACE
Shawn Place's SP210 rocker looks like its caress is comforting and sweet. Unfortunately he did not have it on display at IDS so I have planned a date for an in person introduction at Hollace Cluny.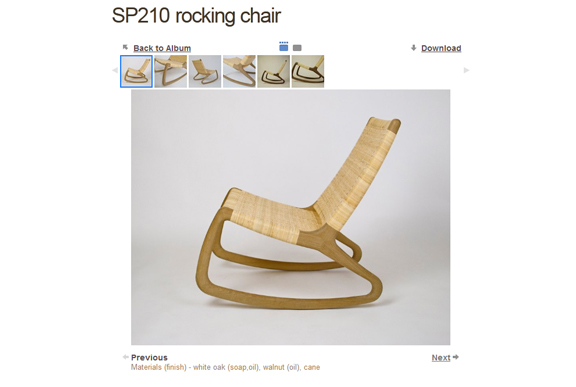 MANI MANI OF FISHTNK
Mani Mani's (Fishtnk) Cortical Chair is aesthetically masculine but displays enough curves to show it is not afraid of its feminine side.

DEREK McLEOD
Derek McLeod'sSum Chair Lounge for IDS Prototype is like a man in a Savile Row suit – sophisticated and intriguing; made even more so if you were lucky enough to catch Derek's talk at Design Exchange on the behind the scenes process that lead to its creation.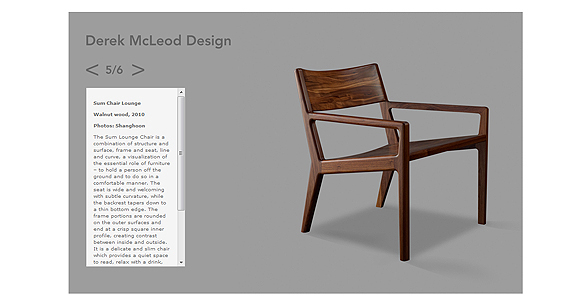 Upon popping into the  Associates show on Sunday (part of Toronto Design Offsite) Derek encouraged me to have a rest and try out his chair there.
It only affirmed what I already know – my ass is fond of leather and wood!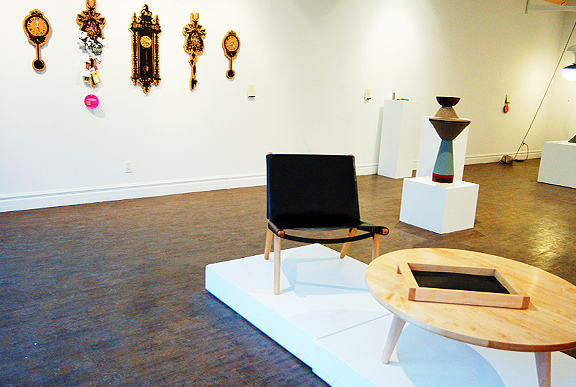 FABIO NOVEMBRE – THE PANTON (im)PERFECTED
And on the subject of chairs and derrières, at his IDS talk, Italian designer Fabio Novembre explained why he wanted to add his twist to what he calls the perfectly designed chair. He felt that with the Panton Chair its perfection was its flaw so he decided to make it "dirty with life" infusing the smooth, unbroken lines with a more human form – the back side of a woman. Fabio's new take on the Panton Chair allows it to be imperfectly perfect (like the ideal woman, si?)
And for now this is where my tail ;) ends.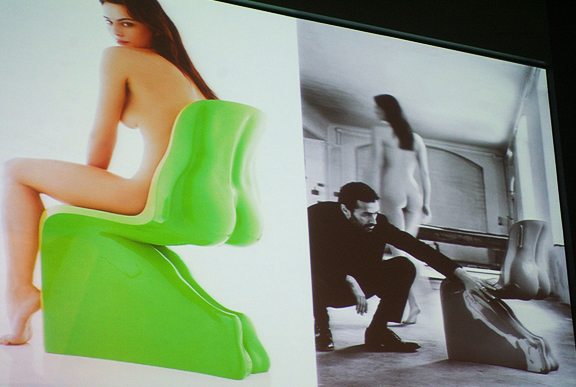 FYI– along with hot chairs this year's IDS also showcased sexy sideboards, tables, lamps and throws.
Check out…
FURNITURE

Kino Guérin (image a.)

Heidi Earnshaw Design (image b.)

Ridgley Studio Works (image f.)

Pab Furniture (image g.)

LAMPS

Atelier 688 (image c.)

Tahir Mahmood (image d.)

Ridgley Studio Works (image f.)

Pab Furniture (image g.)

TEXTILES  

Armstrong Textiles (image e.)