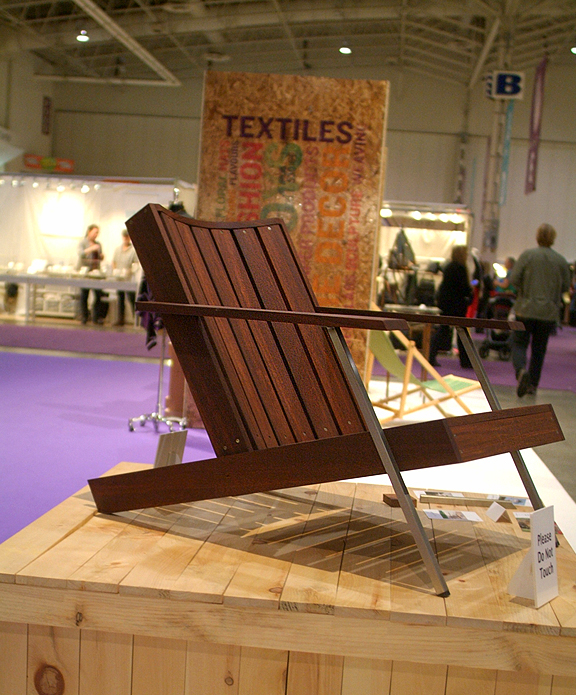 Another fantastic chair! One of a Kind Show Spring 2012.
The oneofakind show spring 2012.
This past weekend it was that time of year again for the spring oneofakind show. As per usual, lots of gift items for the foodies on your list as well unique homegrown design pieces that surpass Home Sense tchotchkes.
I picked out my top five and amazingly there was no food on the list. I guess the way to my heart is not through my stomach but rather my eyes when I see fantastic design.
This week I will be featuring each of the five exhibitors but for now here is my sneak peek!
Thanks to Corrine (Biko), Lia (Mod Pieces), Martine (Martine Buczkowski Potiere), Catherine (Noujica) & Tat (Tat Chao Designs) for each taking the time to talk to me about their work despite the fact that I left it to the final hour to get over to the show.
Find out more about Toronto's bi-annual oneofakind show!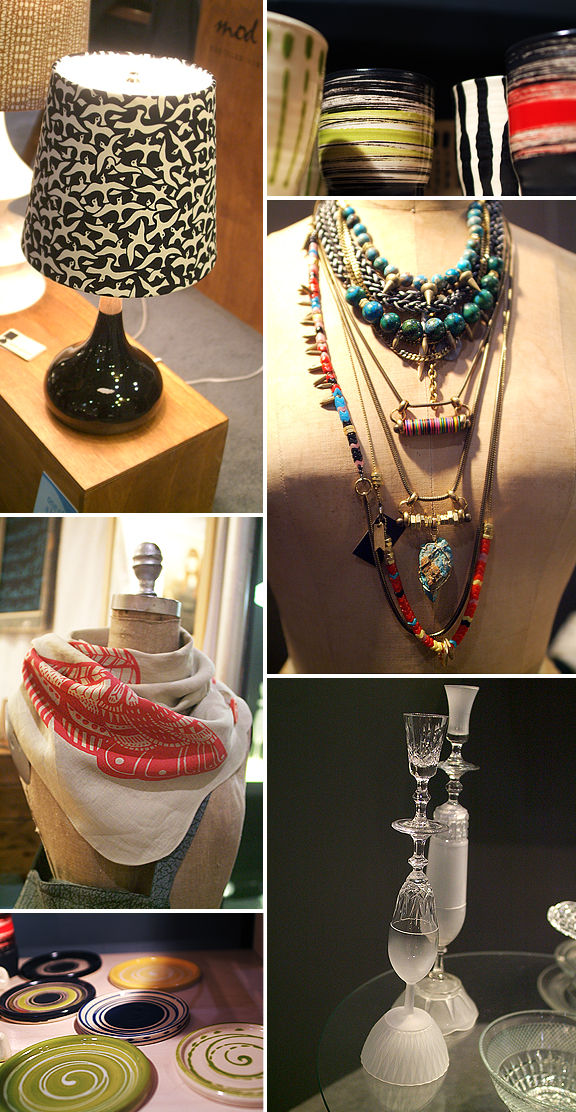 Images left to right clockwise: Lamp by Mod Pieces, Pottery by Martine Buczkowski Potiere , Jewellery by Biko, Candle Holders by Tat Chao Designs, Pottery by Martine Buczkowski Potiere Scarf by Noujica,
All photography by Leah Snyder.