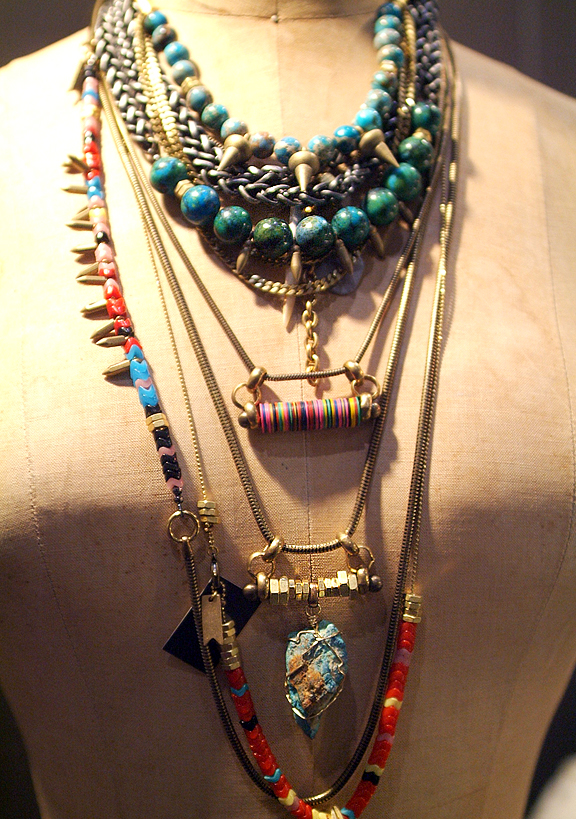 BIKO Jewellery is textural, tribal-punk sophistication.  
Designer Corrine Anestopoulos deconstructs the delicate preciousness of jewellery and makes necklaces, bracelets, and earrings that are brave, dramatic and stunning. The warrior princess in me likes!
More great stuff on BIKO's website.
Follow BIKO on facebook and twitter!
Find out more about Toronto's bi-annual oneofakind show!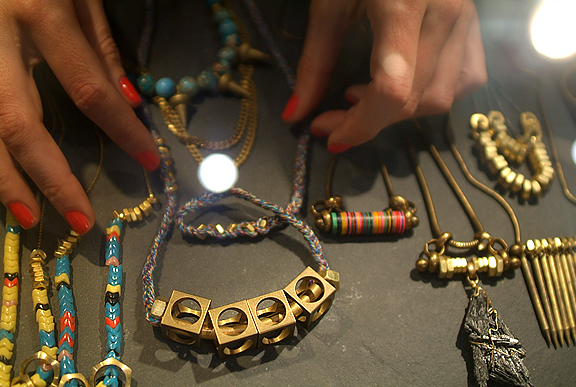 All photography by Leah Snyder.