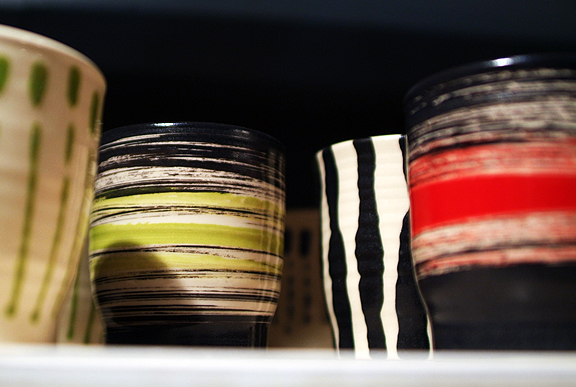 Pottery that packs a punch.
Pottery at artisan shows tends to wash up a sea of soft blues, greens and grays – an ocean of calming colours that I admit I love and have lots of because naturally I am soothed by the watery tones. But then there is Martine's pottery. Colour explodes on her work like skittles, rainbows, and crayons. Her pottery is not soothing -it's revitalizing.
Food must taste great when lifting it off a plate infused with Martine's choice of hues. Against the crisp white and sharp black her choice of swirls and stringy stripes looks all the more graphic and sophisticated; slightly more masculine in feel then most pottery with some wit thrown in for good measure.
My favourite is her French Butter Dish because really, why wouldn't you want a cloche de beurre?
Martine is located an hour outside of Montreal. If you are interested in her work you can contact her at mpoterie@hotmail.com
Find out more about Toronto's bi-annual oneofakind  show!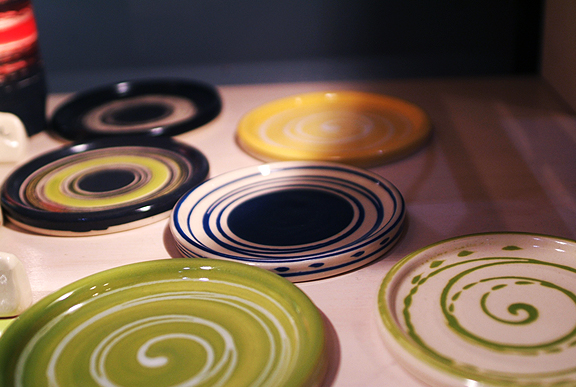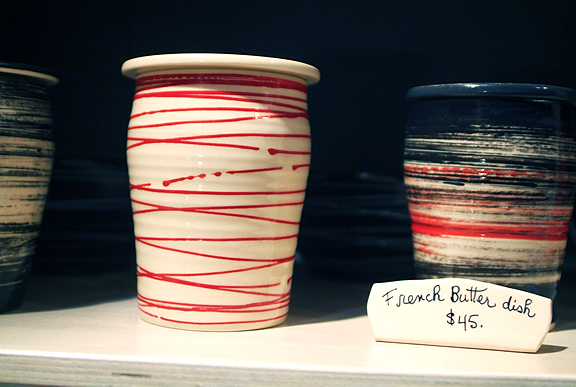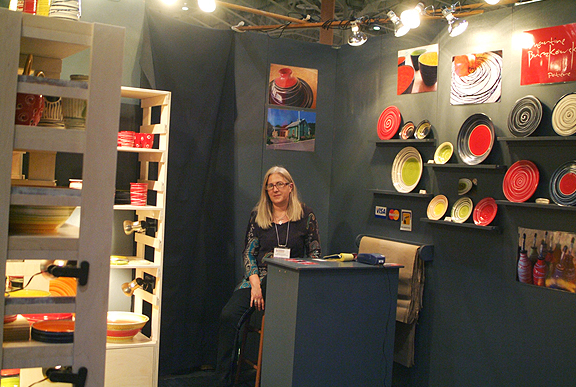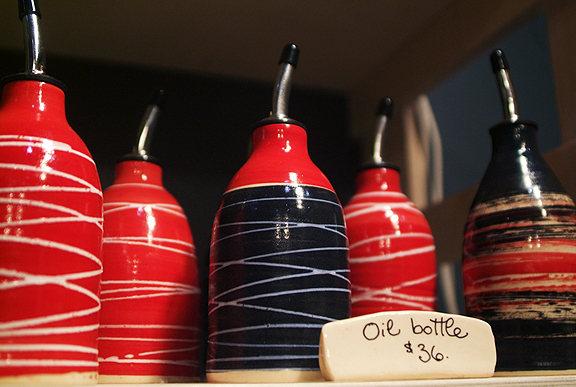 All photography by Leah Snyder.