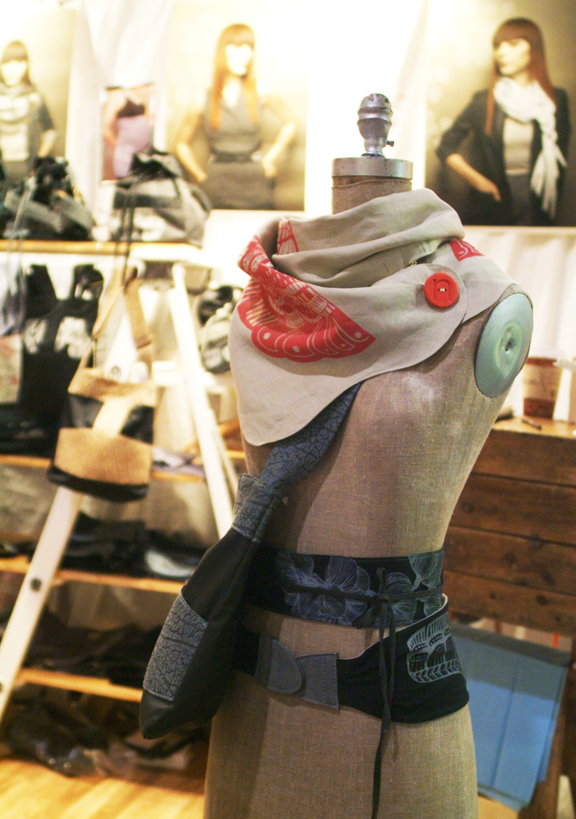 Earthy glam attire by designer Catherine Cournoye.
For the urbanite who wants some natural flair, Catherine offers apparel that is constructed using "only recycled and organic materials such as leather, cotton and linen." Her pieces are beautiful, versatile and carbon footprint friendly.
Catherine's collection is augmented with her partner's Jinny Levesque lovely hand-crafted glass jewellery. If you missed the oneofakind show then take a wander through Noujica's etsy shop but do more than just window shop!
You can also find more great stuff on Noujica's website or on Noujica's on facebook page.
Find out more about Toronto's bi-annual oneofakind show!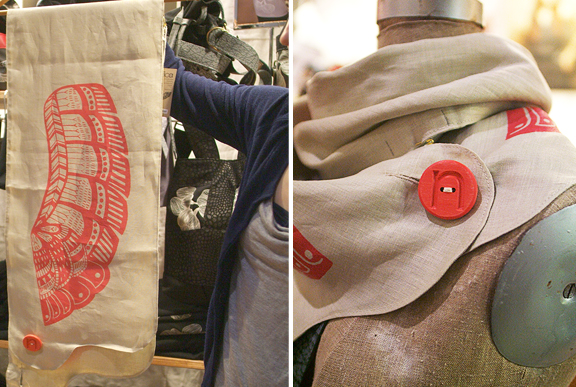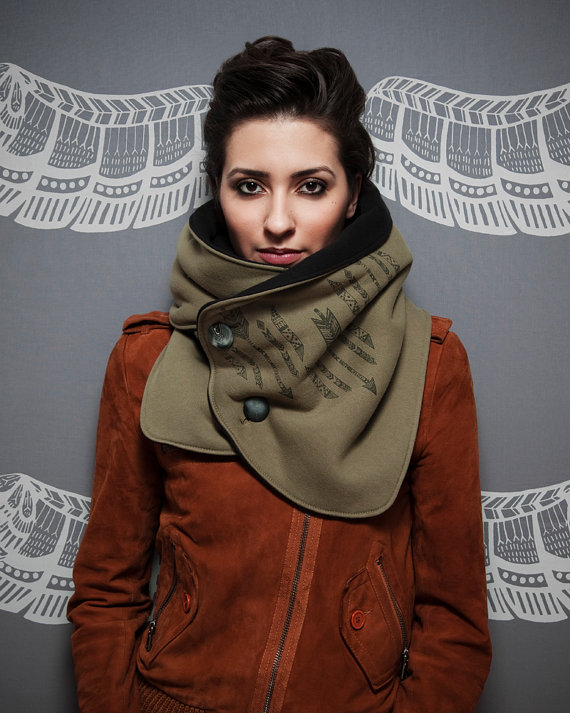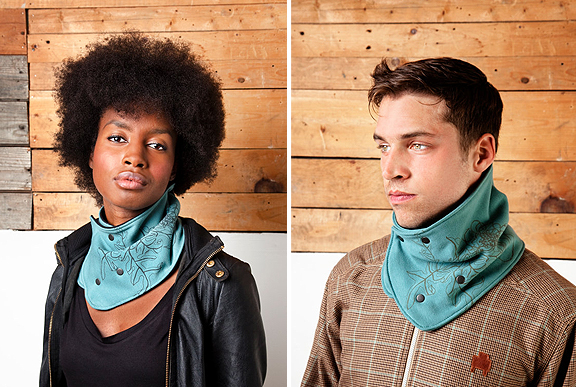 Top 2 images by Leah Snyder. Bottom 2 images by Noujica.