An elegant example of upcycling.  
Tat Chao is a man of many talents revolving around his brilliance at design – interior design, graphic design and as evidenced in his work at the spring oneofakindshow in Toronto, industrial design.
His glass lighting, candlestick holders, side tables and spinning tops made from second hand stemwear are really fantastic! Precious, but not in price, his products are accessible allowing for no excuse not to find a reason to work them into your next reno project. Looking for a wedding gift that demonstrates you are a person of style and unique taste? Tat's candlestick holders are a crystal clear choice!
Apparently I was not alone in my decision to place Tat Chao Designs as one of my top pics and it doesn't surprise me:
Find more about Tat's multiple talents and products at www.tatchao.com or on his Facebook Page.
Find out more about Toronto's bi-annual oneofakind show!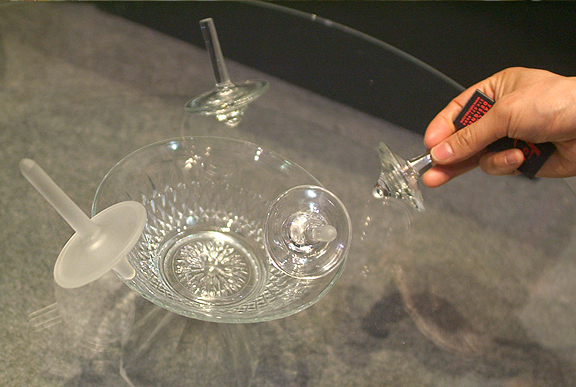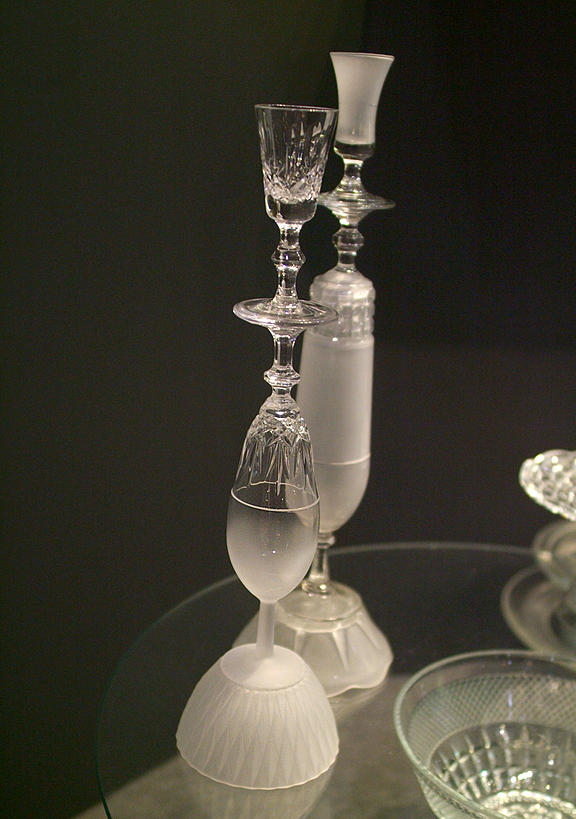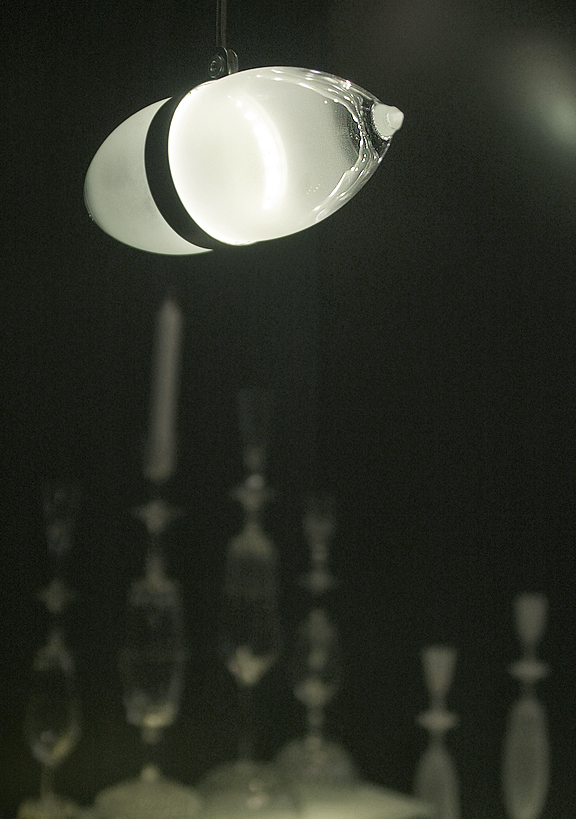 From top to bottom Tat twisting his glass spinning tops. Candlestick holders, durable in design, attached with ultraviolet glue. Suspended LED lights titled "Bipolaire"!
All photography by Leah Snyder.