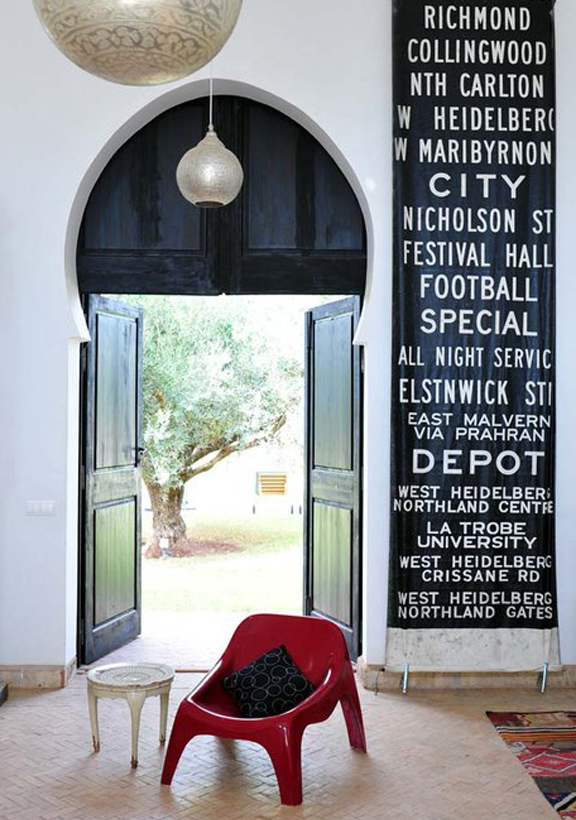 Maryam Montague and I are design twins separated at birth.  We are cut from the same Caftan cloth. When I saw the images of Peacock Pavilions, Maryam and her husband's boutique hotel in Marrakesh, I felt at home without even stepping a foot over the threshold.
You can sense that with Maryam each décor piece presented in her rooms has a story, a tale of how she found, rescued, or bartered for it. When it arrives home it is welcomed in to her family of other curiousities lovingly arranged.
You can find out more about Peacock Pavilions on their website and the Peacock Pavilions Facebook Page.
You can also read about Maryam's one thousand and one life tales on her blog My Marrakesh and follow her on twitter @MyMarrakesh.
Looking for more great examples of modern North African interior design?  Check out my post on Djellabar, a great lounge / nightclub / restaurant in Marrakesh where you can "Marock n' Roll" as they say! The juicy images included in the post are courtesy of Maryam.
Plan your next meal in Marrakesh or find out when DJ Claude Challe (the brain behind the Buddha Bar series) is spinning by checking out the Djellabar website. You can also follow Djellabar on twitter @djellabar and on Facebook.
See more of Maryam's images of the Djellabar on her post "The Djellabar Bar: or a tale of where to drink in Marrakech"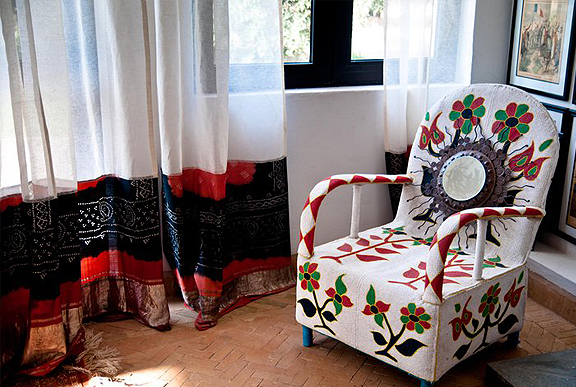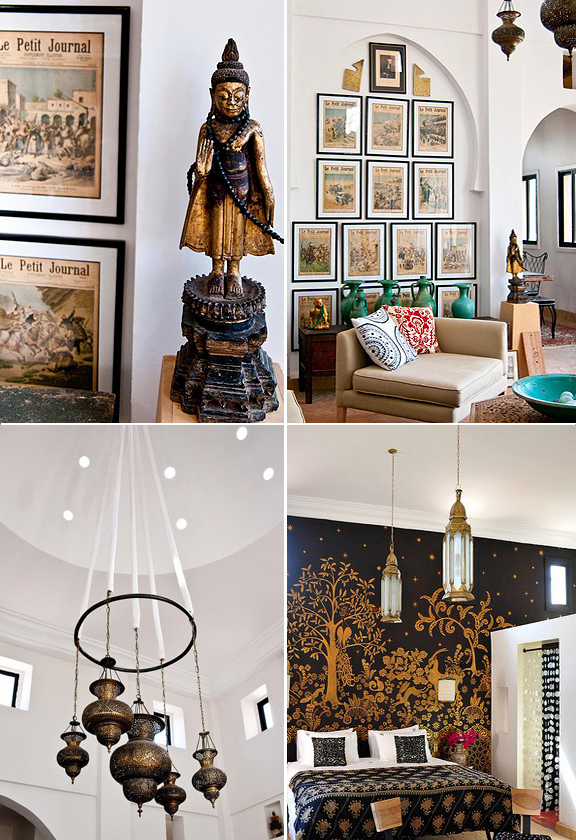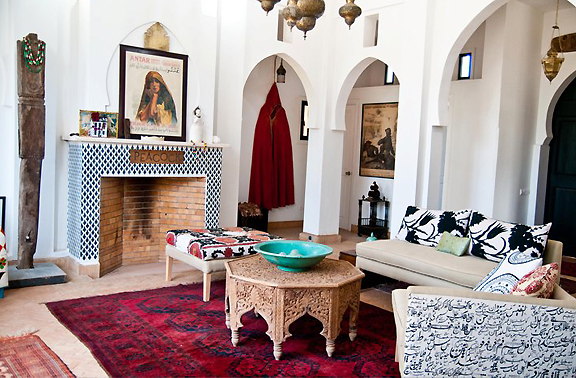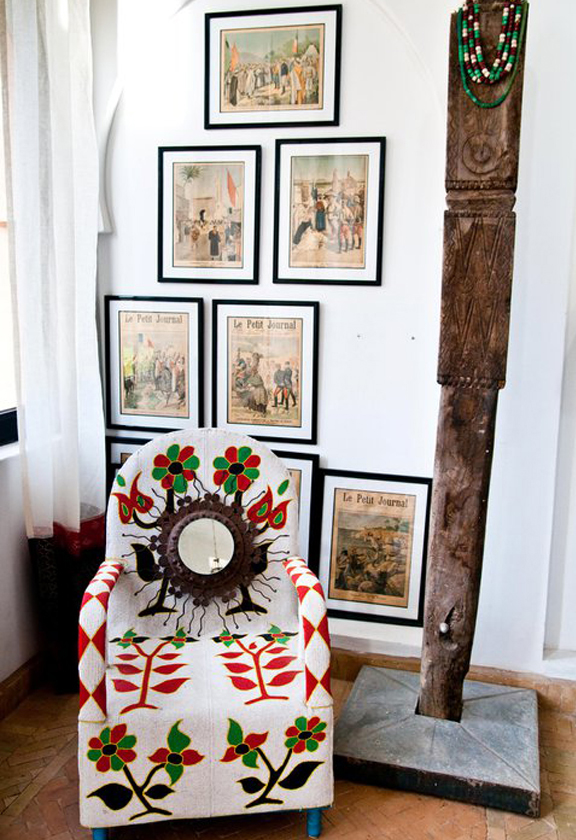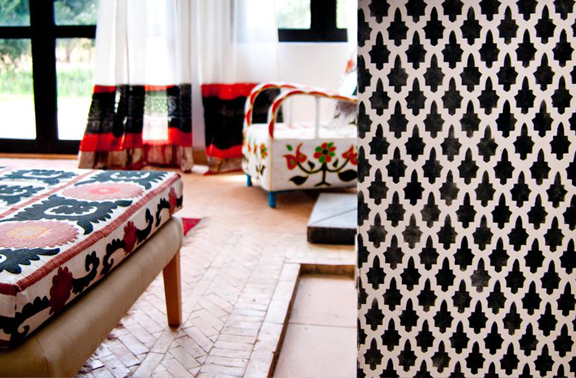 All above images courtesy Peacock Pavilions (Facebook Page).