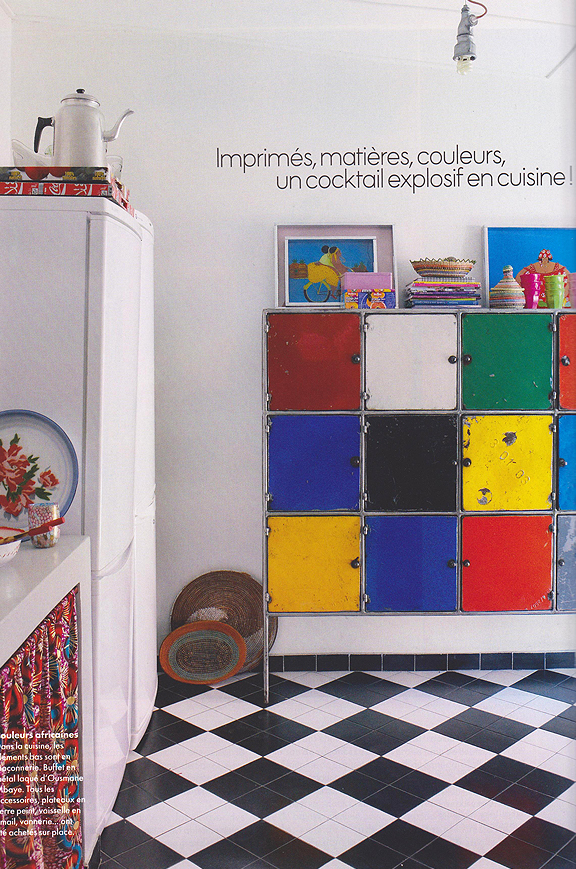 Tearsheets from "Au Senegal: Une Maison Couleur Boubou", Elle Décor French Ed., July / August 2011
Boubou? YUMYUM!
West African wax cloth is like a salad made with only the most intensely flavoured fruits. To eyes used to 'Torontonian black' it is like finding yourself orbiting in an alternate universe where Ikea and West Elm are nowhere to be found and monochromatic condo showrooms thankfully cease to exist.
"Imprimés, matières, couleurs, un cocktail explosif en cuisine!"
Juicy? Indeed!
For a twist on how you can bring elements of this into a Canadian context view Kenneth Montague's home (Wedge Curatorial) ) in the Spring 2012 issue of Toronto's Designlines Magazine.