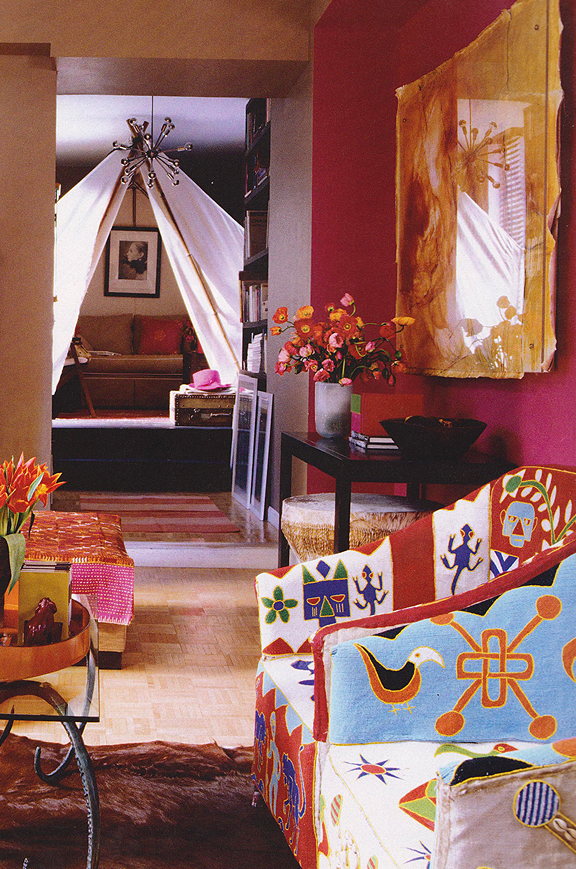 Images from "The Objects of My Affection", O Magazine, Summer 2007
What are home says about us.
Former editor of Flare, current editor of Zoomer, journalist Suzanne Boyd is an alchemist when it comes to synthesizing style. Her space is her biography, which is how our spaces should be – the layers of what we love merging, reconfiguring, shifting and inspiring us to live a more beautiful, dimensional life. And Suzanne's home shown here is nothing if not dimensional. The vibrancy of colour, the little nuances of perfect placement and the bold choices in furniture welcome you in to a secret garden, a resting place, a home.