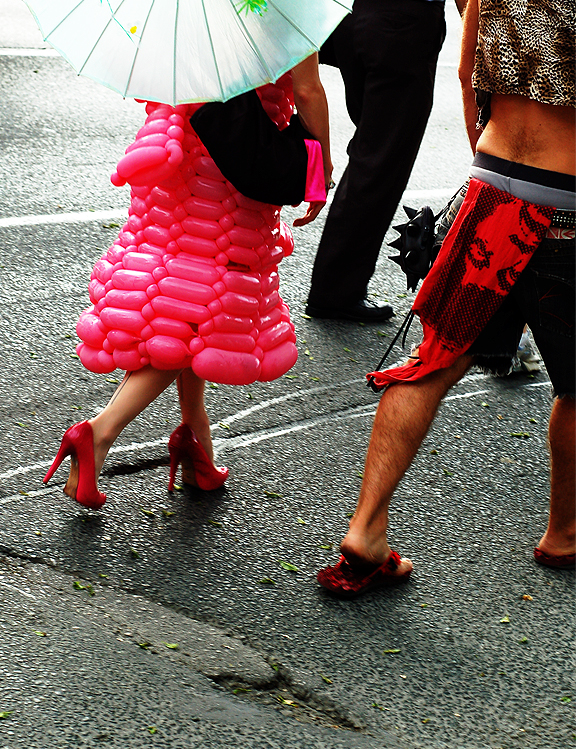 Written on the skin
Whether it's a government telling us to take the veil off (they say, "it indicates you are oppressed") or the police saying you should have put something on (they say,  "it indicates you are a slut") all we are saying is that we want to make our own choices as to whether we cover up or show some skin. And that whatever we choose we can know there won't be reductive thinking that shrinks our humanity down to a stereotype.
More on SlutWalk Toronto.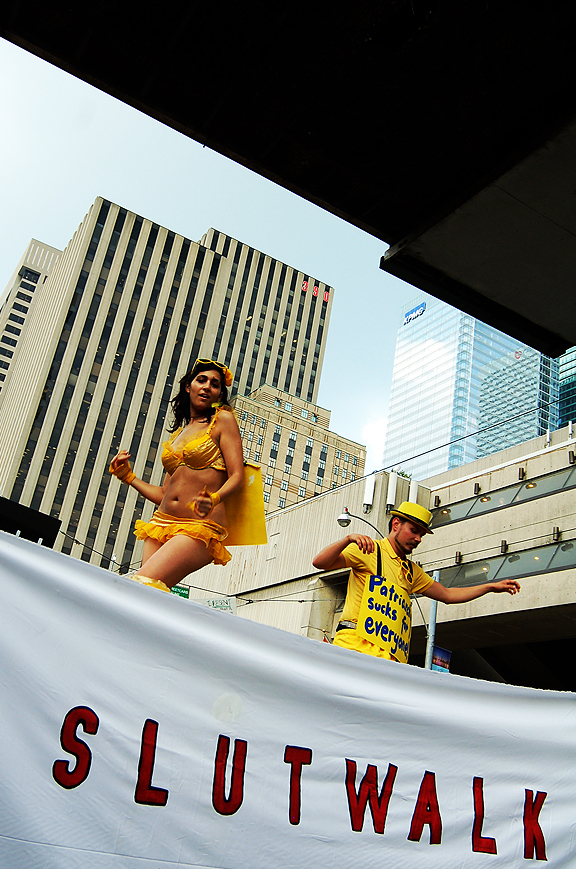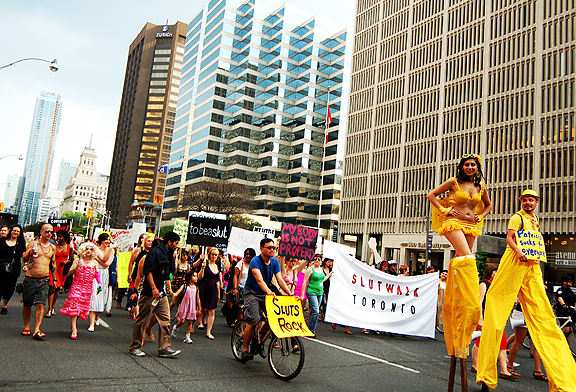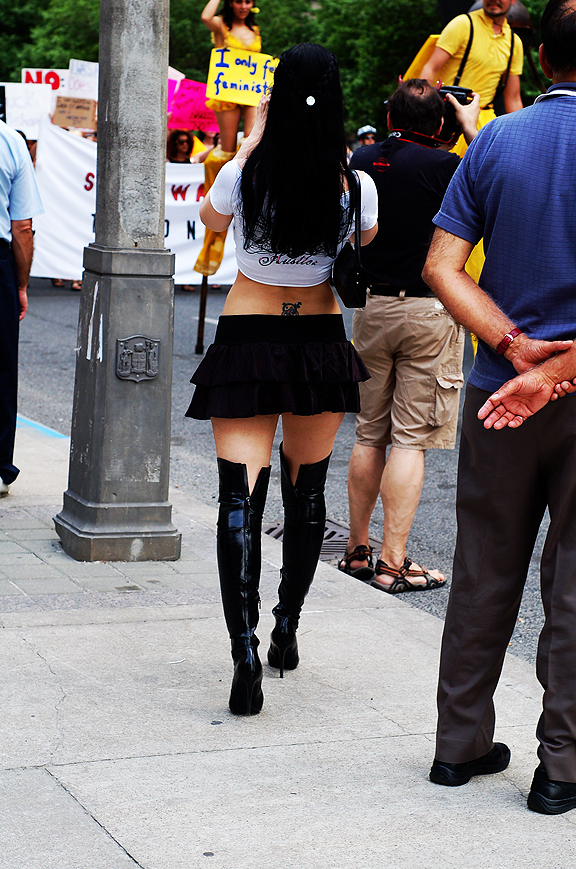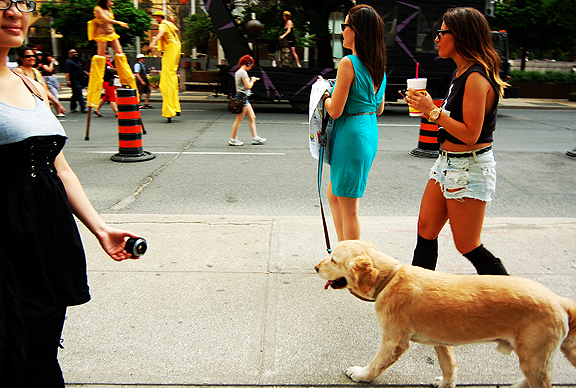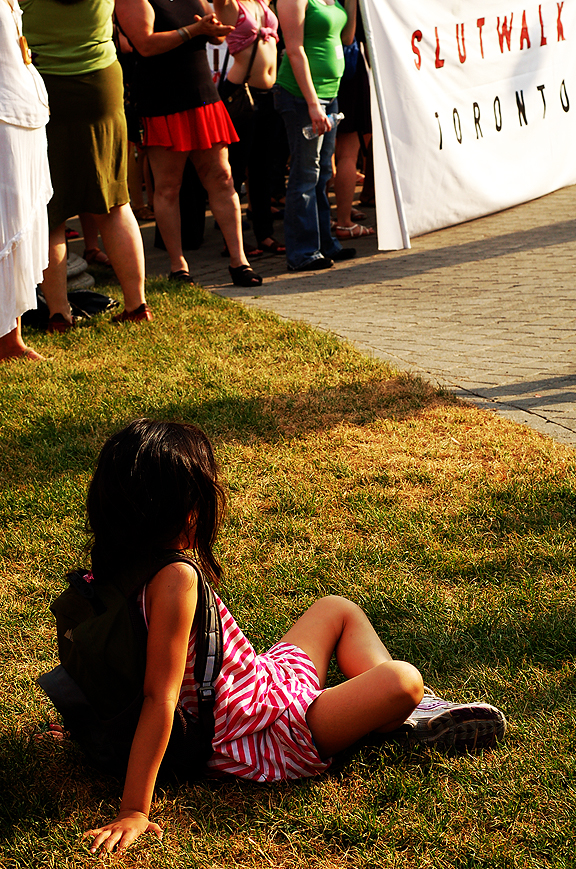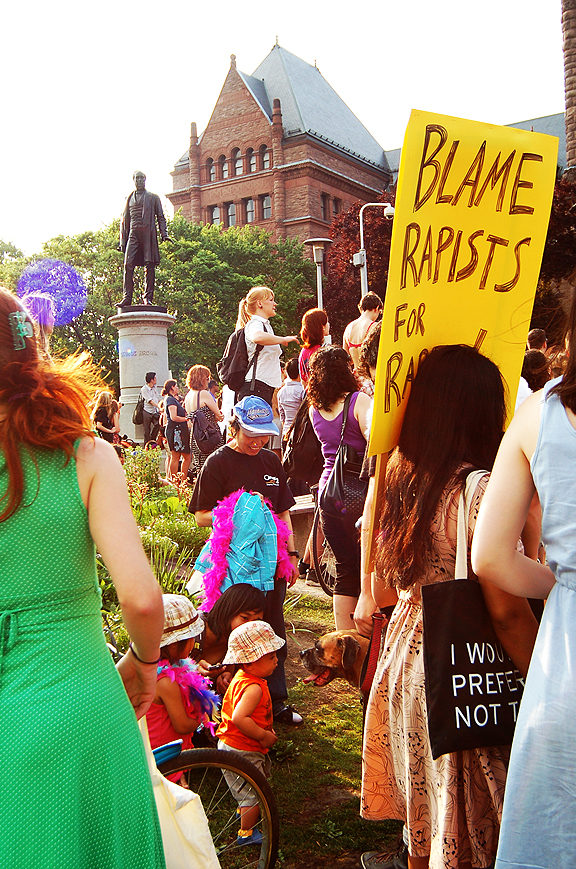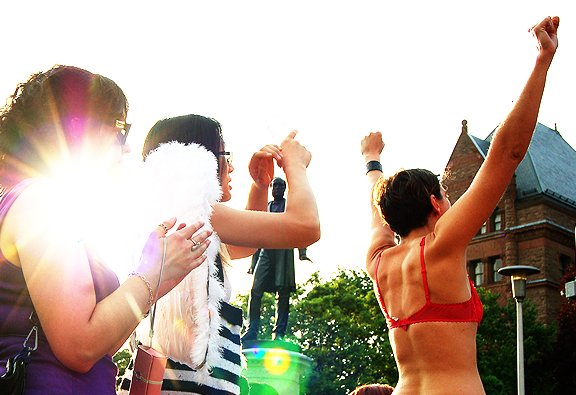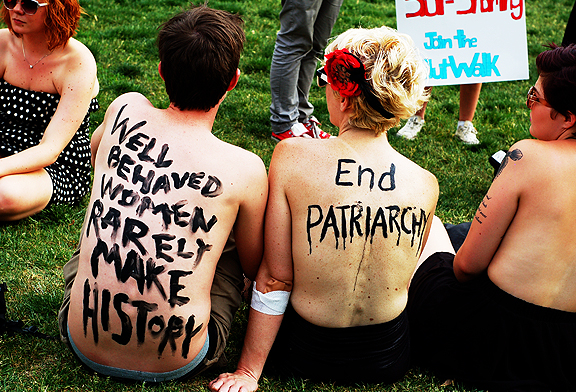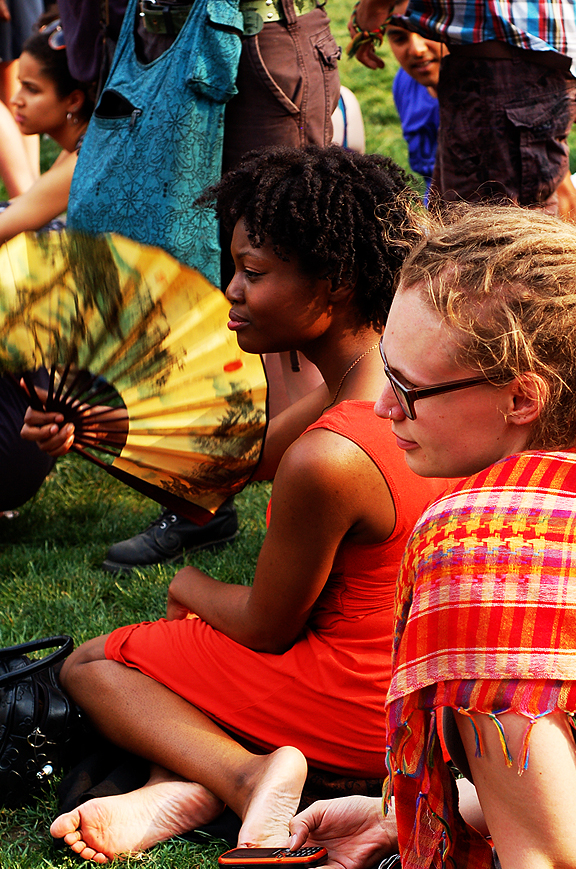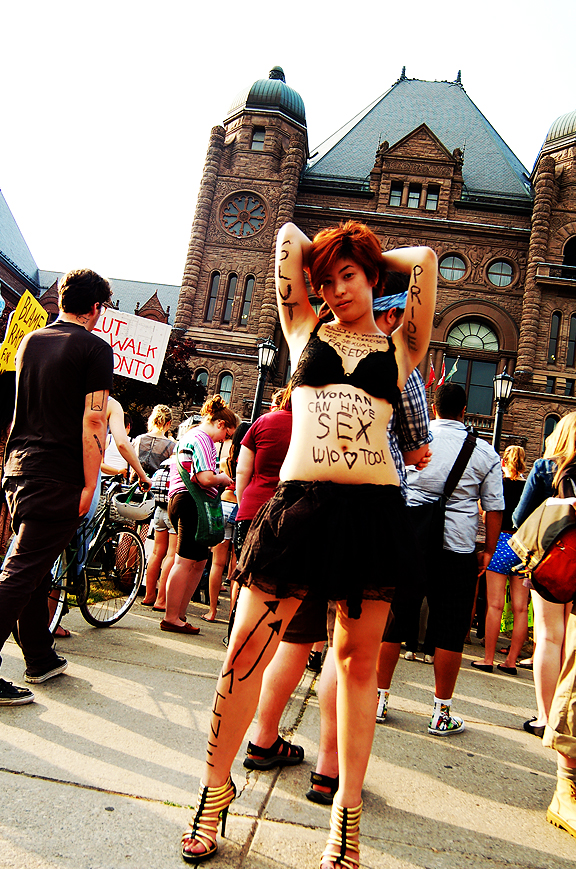 All photography by Leah Snyder.