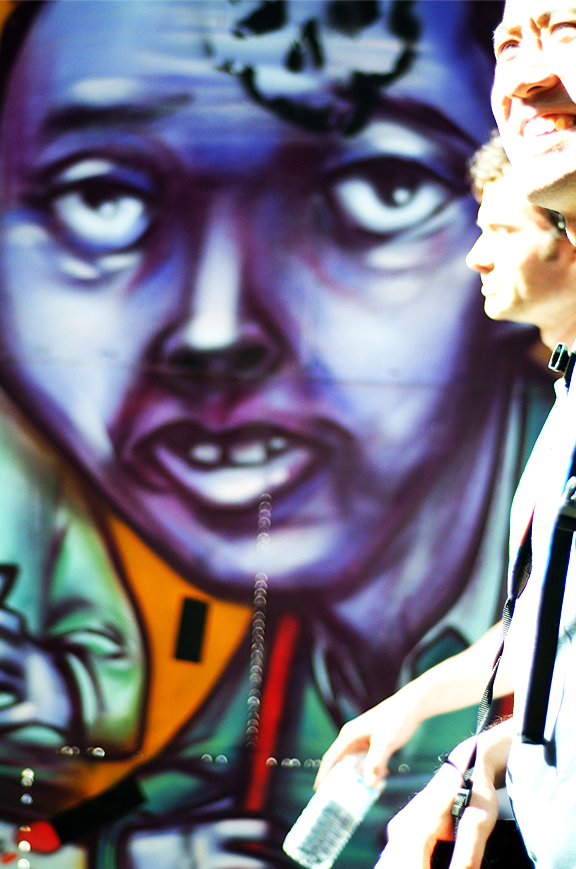 From Sao Paulo to Tel Aviv millions of footsteps follow the path of Jane Jacobs spirit of urbanism based in knowing, exploring and protecting the neighbourhoods we live in.
"No one can find what will work for our cities by looking at … suburban garden cities, manipulating scale models, or inventing dream cities. You've got to get out and walk."
-Jane Jacobs
And so we did! From noon until 5:30 we explored graveyards, sculpture gardens, art deco architecture, churches and back alleys.  With the most INCREDIBLE weather as our backdrop when it was all wrapped up over a beer at the Rivoli we agreed it was a great day to be in the city!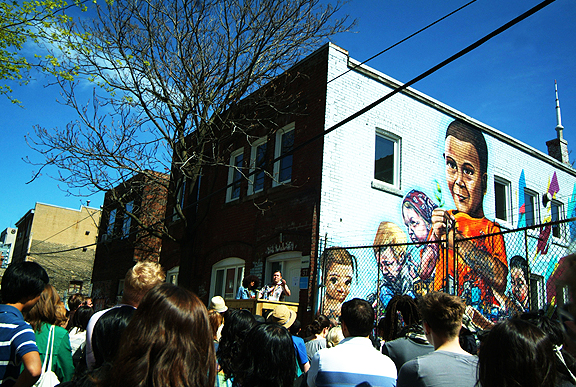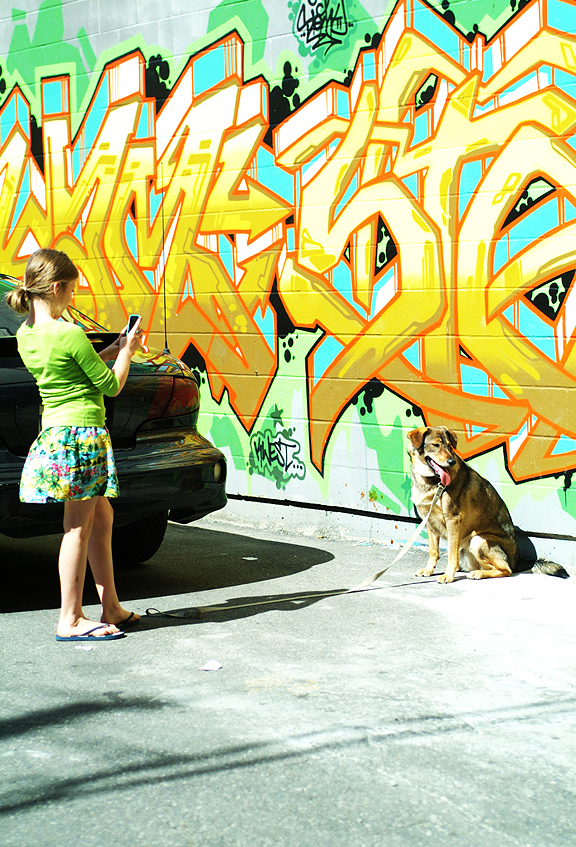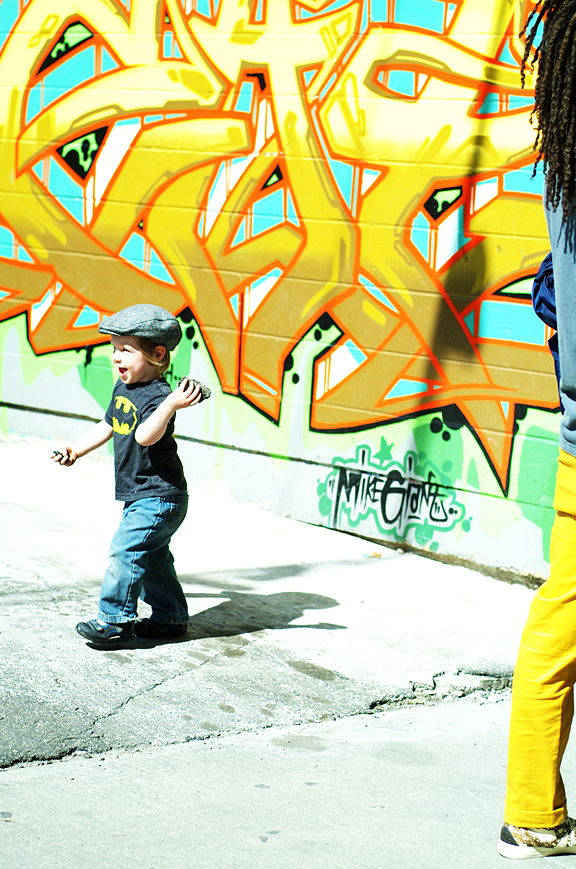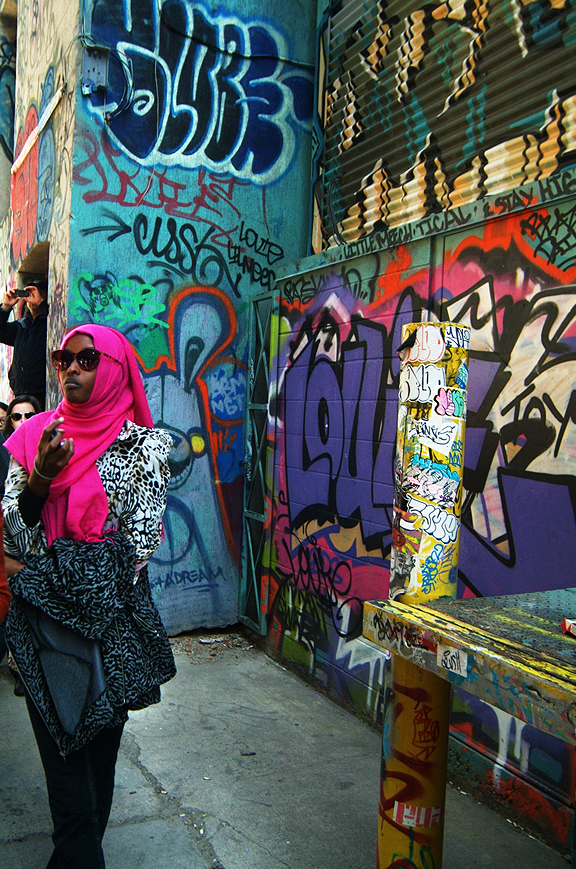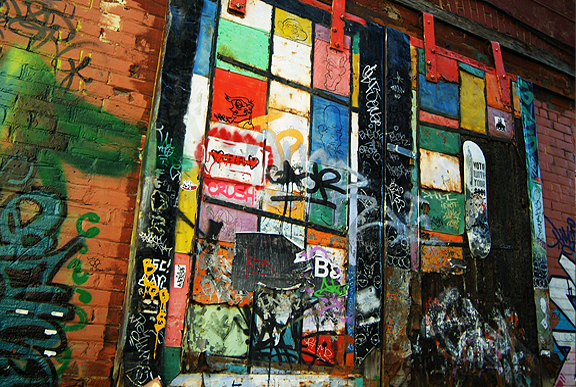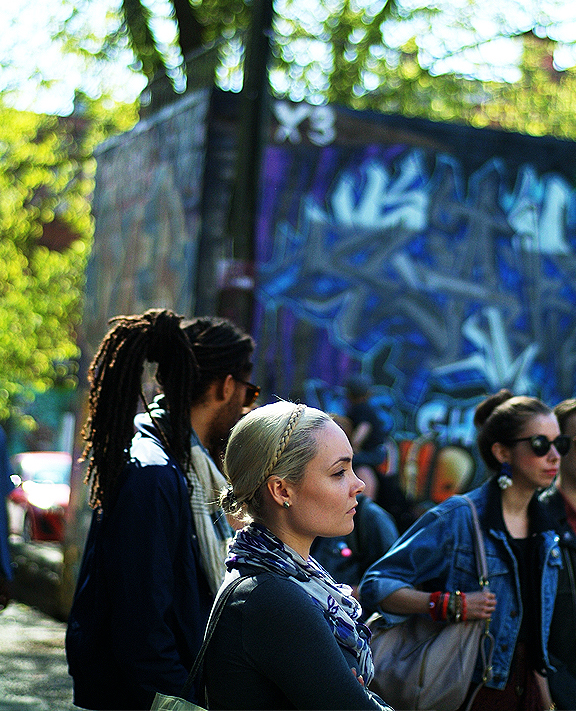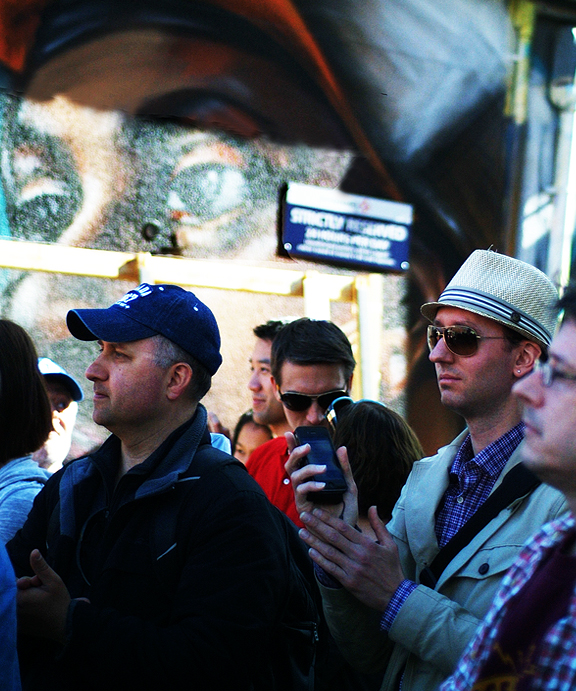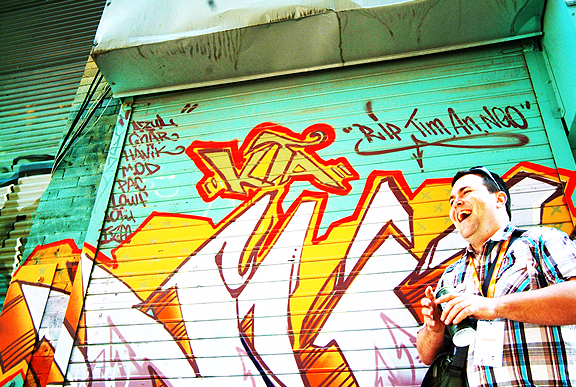 And huge shout out to Jason Kucherawy of Tour Guys! Jason gave an amazing back alley investigation of graffiti along with the history of graffiti and street art. Stops along the way included the mural at Toronto's Manifesto office as well as the street art of Banksy painted on the North wall of Hotel Ocho on Spadina.  The rat was rumoured to have been painted during Banksy's covert stay in Toronto during the screening of the doc on him at TIFF – Exit Through the Gift Shop.
Learn more about Jane Jacobs and the Jane Walks here!
FYI – For my readers that want to be in the know every Saturday @ 3 pm (starting under the palm tree at the El Macombo) the Tour Guys offer their Graffiti Tour. The cost is $29 but if you punch in the promo code JANESWALK you will get $10 off!!