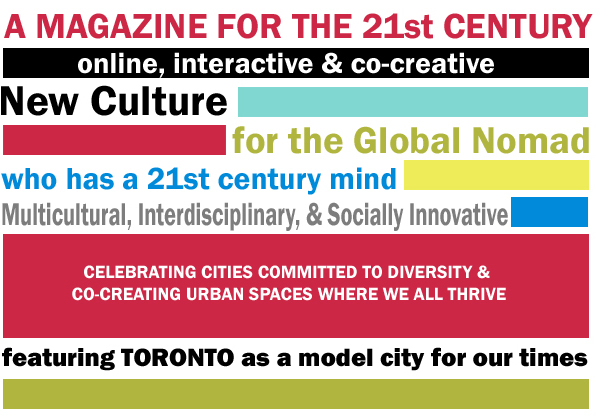 Looking for other dreamers to come along…
Yesterday I launched a campaign on indiegogo.com. For those of you who may not know what indiegogo is, it is a website that allows for creative types to campaign for their dreams and raise the financing for their projects through micro-donations. It is a great idea and I love it for the fact it allows so many of us arty types to circumvent the wait on whether we may or many not receive grant money. Plus it gets people, a lot of people, involved, engaged and participating in your dream which means SUCCESS!
My campaign will be up for 40 Days in total and you can read more about it on my indiegogo page!
For each day that the campaign is live – 40 Days in Total! –  I will be posting on my campaign page an image of Toronto, this diverse, innovative and engaging city I call home.
So check it out! You may learn something about the city you never knew!

First Nations painter, Darren Cottrelle, in front of Native Child & Family Services of Toronto,
Sunday May 27 during Doors Open Toronto. Visit www.nativechild.org.