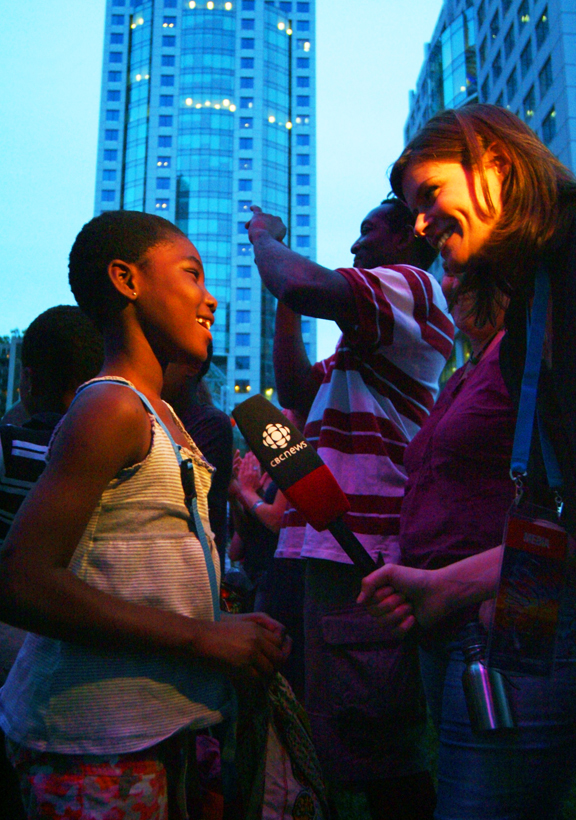 Mary talking to the CBC about why she likes Somali Canadian singer K'NAAN.
Last night's opening performance for LUMINATO is why we may just be on to something here that we can share with the world. Let's strike while the iron is hot!
Last year I gave myself an assignment to start the ball rolling on what was ultimately going to be my bigger project – MIXED BAG MAG. I needed to produce a portfolio of work that demonstrated my skill at exploring, gathering, and then curating a theme, a stream, an undercurrent. For me it became about going out into this city that is now my home to find other people that spoke a new 21st  language – intercultural, interdisciplinary, socially innovative –  and with their creative initiatives were sparking flames all over Toronto that could lead to BIG change.
I wanted to explore who and what made this city special and a model for what a progressive 21st Century city can be.
So it made perfect sense to start this project covering what I feel is the perfect example of a 21st Century arts festival – LUMINATO.
LUMINATO is the ideal mix:
It celebrates all the arts, this year even expanding out into the Culinary Arts
Not just cross-disciplinary, LUMINATO also makes cross-cultural dialogue the cornerstone upon which is has built an interesting series of hybrid commissions including last year's 1001 Nights which brought together the talent of British director Tim Supple and Lebanese writer Hanan Al-Shaykh
LUMINATO goes out in the community and each year has created successful education & outreach projects
As well, LUMINATO has utilized New Media and Social Media to leverage an enthusiastic and loyal audience who have helped it grow in an extremely short time to be one of the definitive Toronto arts festival that we look forward to each year.
For LUMINATO 2011 I cleared out my account and bought all the tickets I could afford. Along with my bank account, I cleared my calendar and for next 10 days immersed myself into all that I love – visual art, dance, music, film, literature, design…! Extraordinary was already in season for me in 2011 and with 35+ events attended in all LUMINATO was undoubtedly the highlight of my year!
Yesterday, the anniversary of my commitment to start my own flame was spent seeing one of my favourite performers open up LUMINATO 2012 – K'NAAN.
A beautiful soul whose light keeps getting brighter, K'NAAN lit up last night's crowd. I believe that he is one of the many ambassadors of a new mindset, a global nomad who understands that 'home' is as much a state of mind as a physical place and with his performance that included a surprise visit from Nelly Furtado and a cover of Neil Young's Heart of Gold, he welcomed us in.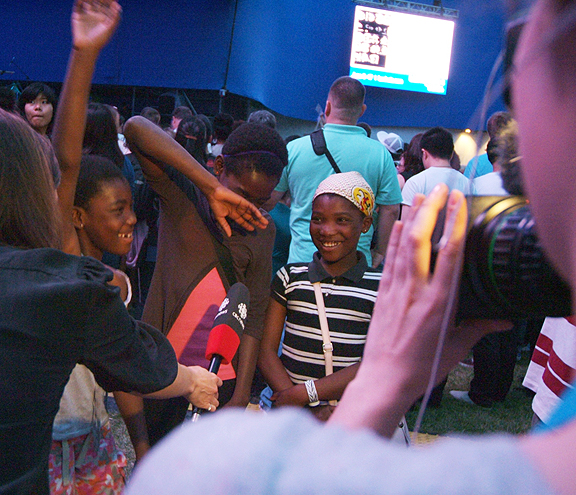 Mary, Victoria & Immaculate singing K'NAAN's "Waving Flag" to the CBC

Surprise visit by Portuguese Canadian singer Nelly Furtado.