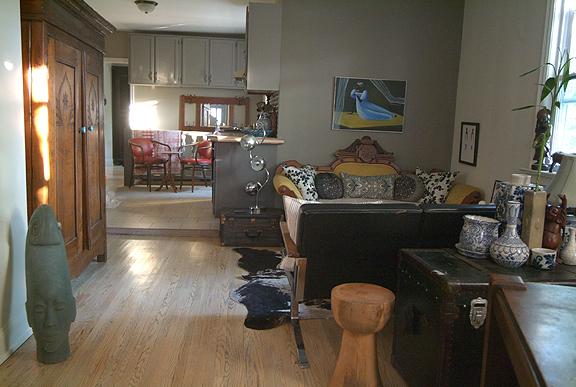 Lots of my favourite things all in one room.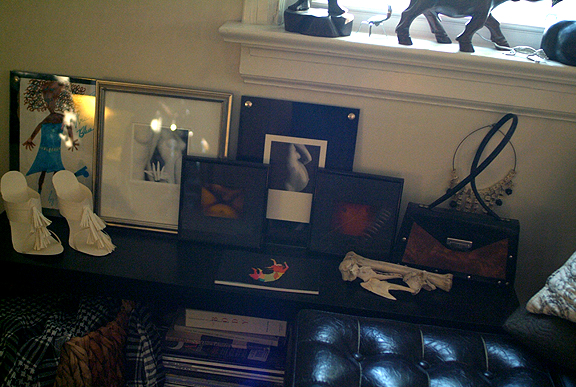 Things bought, found, bartered for and given to me. Bones from East Africa, paper shoes by
Hilly Yeung, wooden and leather purse, art show catalogue, drawing of 'Mrs. Blue' by friend's daughter Zahra, collection of nude photography by Canadian photographers.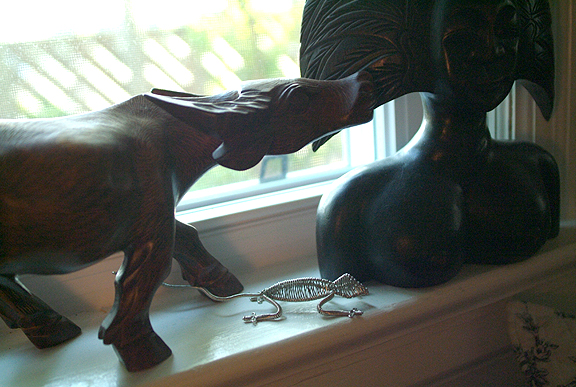 Wood sculptures from Thailand and Polynesia that belonged to my grandfather who
imported work from Asia.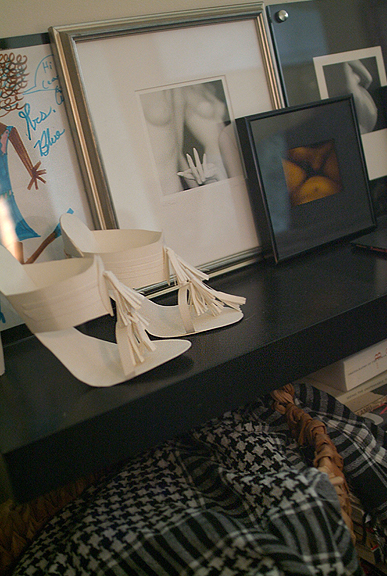 Photograph of mannequins a gift from photographer
Ahmed Sirry.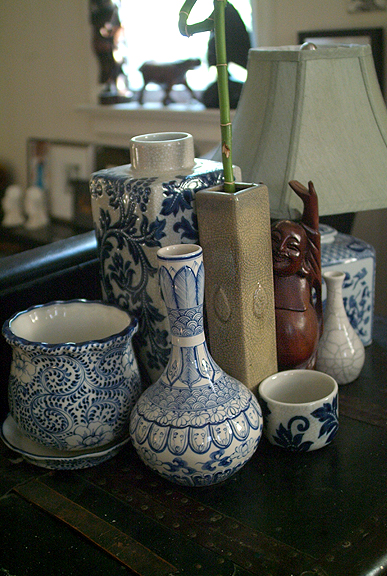 The most soothing combination – china blue and bone white.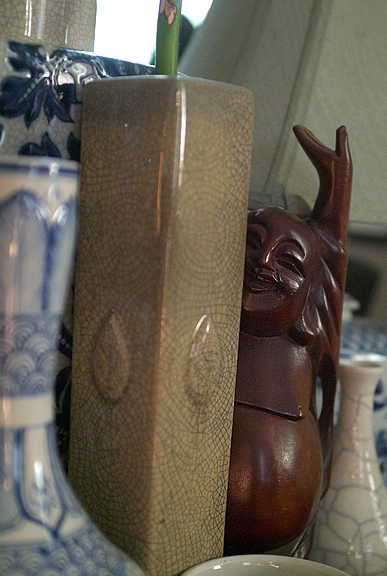 Laughing Buddha given to me that matches one from
my grandfather.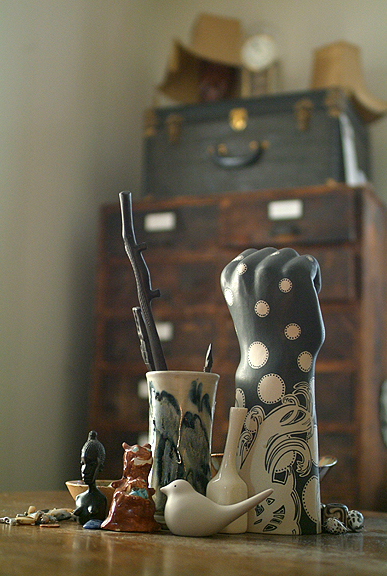 Raised fist by Toronto artist Julie Moon.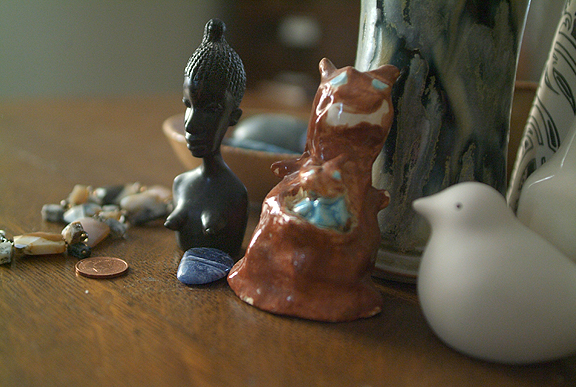 My first attempt at sculpture as a child (a clay version of Kanga and Roo from
Winnie the Pooh), porcelain bird from a friend, lucky penny, bracelet made of rocks that
remind me of Georgian Bay, black wood bust that was a gift from a lover long lost.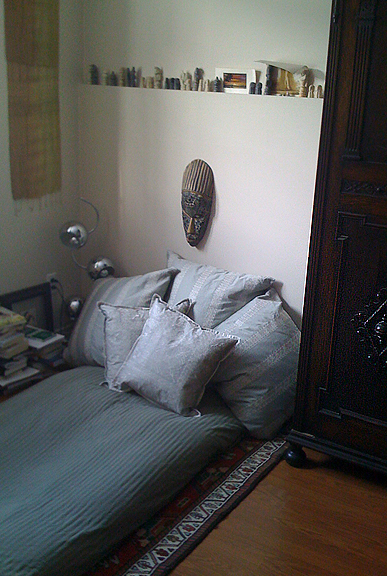 My bed, on the floor. My favourite place to sleep.

Black on white. White on black. Liberal use of negative space.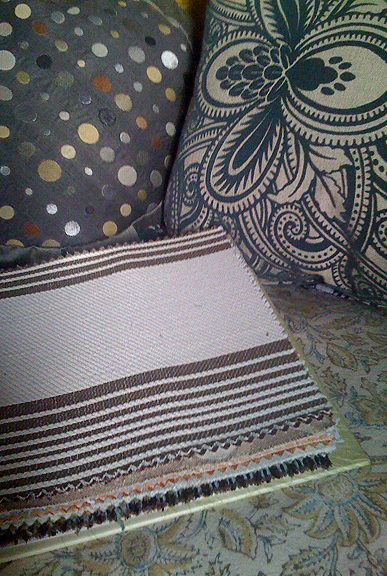 Patterns.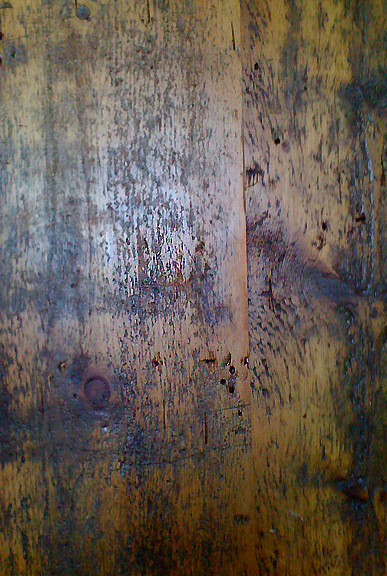 Wood.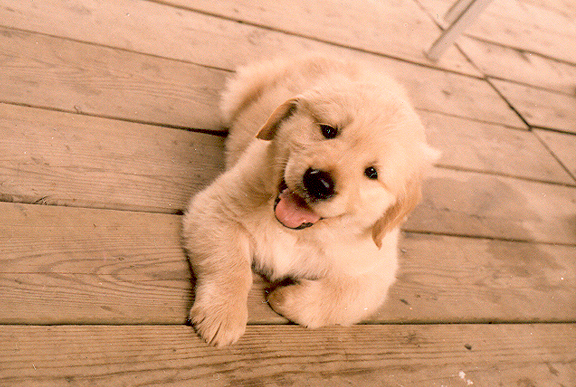 My puppy Helsinki on our first day together.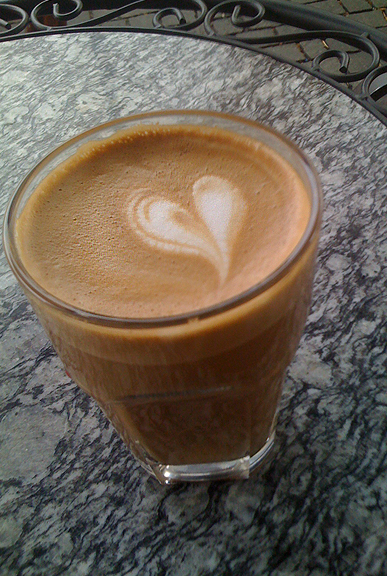 Anything created with attention to detail and served with some
love.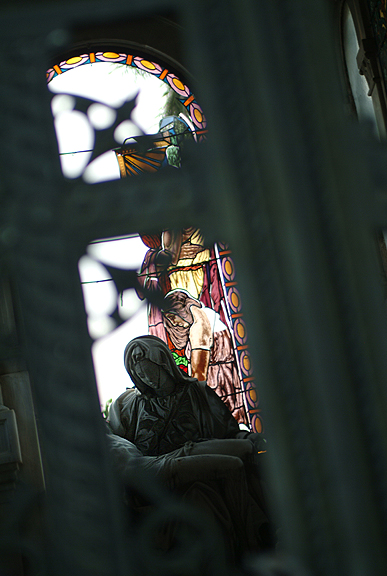 Cemeteries.

The Necropolis in Havana.

The Divine no matter the form.

Contemplative poses even when they are in stone,
especially when they are in stone. The energy of the pose
defies the static material.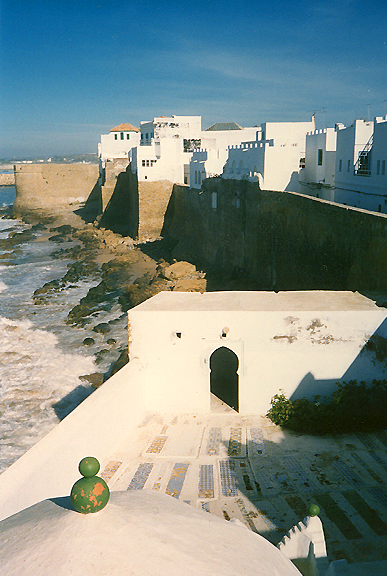 Arabic architecture. Graveyard with the Medina beyond in
Asilah, Morocco.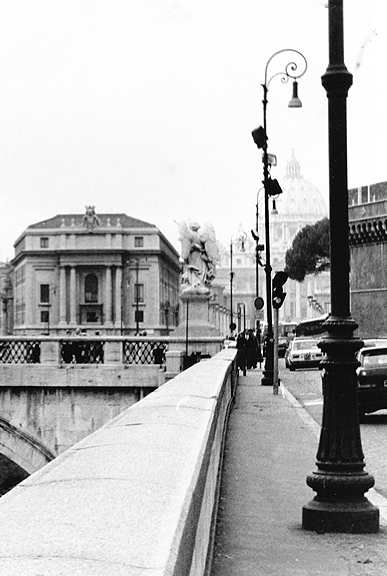 Seeing the same scene that a great artist would have seen.
Looking towards St. Peter's in Rome as it has looked since the
Renaissance when Michelangelo walked the streets.

Homes made to last, constructed by hand with field stones. The house my great-grandfather
and grandfather were born in.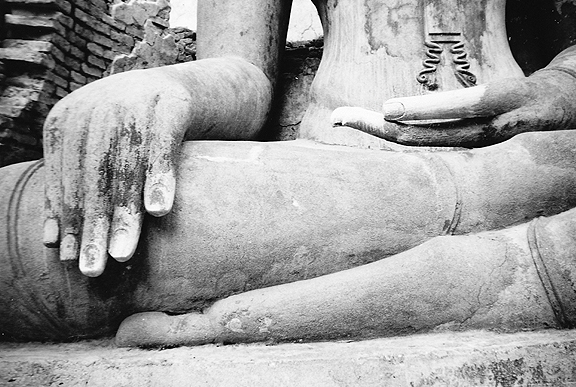 Hands.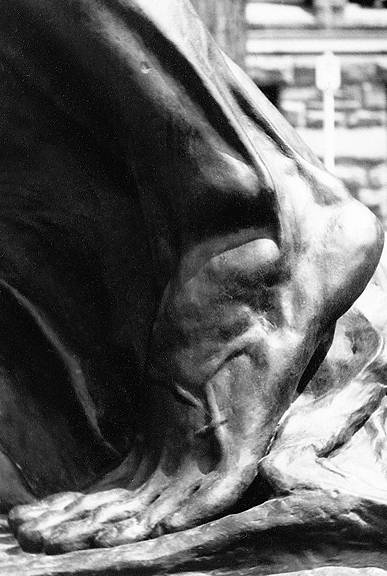 Feet.

The back of a man -especially with my arms wrapped around.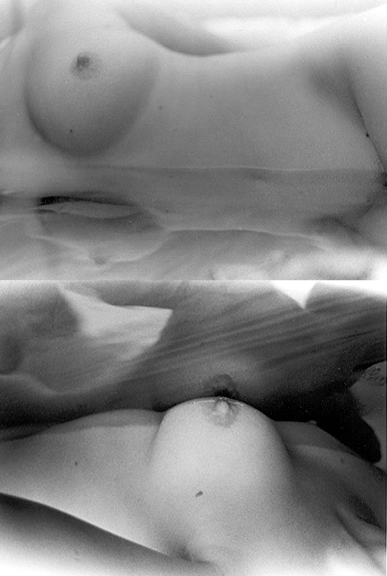 The female form.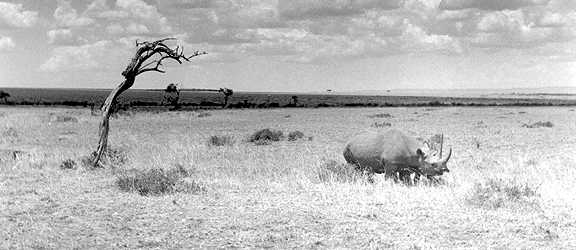 Animals in their natural habitat.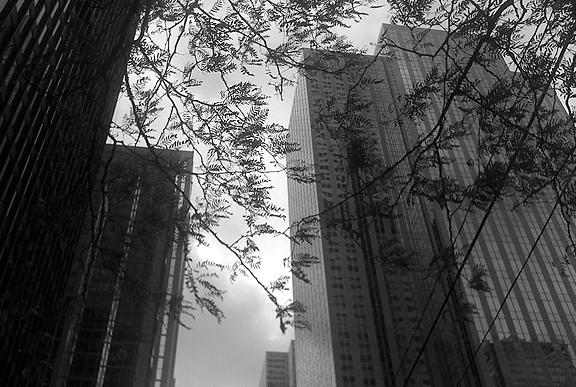 Trees in the city.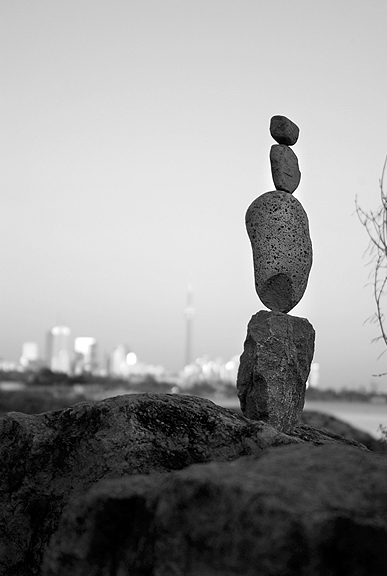 Anything that makes me believe in the impossible.

Water

Sunsets…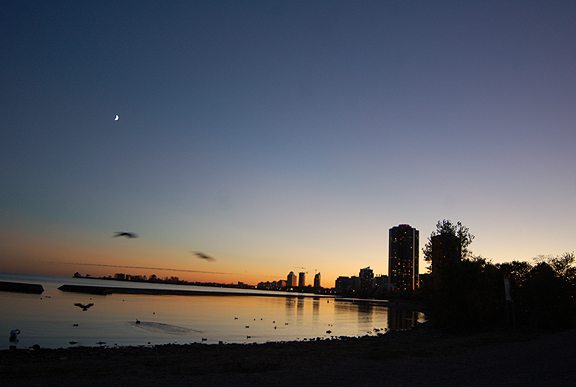 …anytime, anyplace, anywhere, especially with a crescent moon rising.
All photographs by Leah Snyder.
© 1990 – 2011 Leah Snyder. All Rights Reserved. Permission to use images must be obtained.